Bellwether's Book Bundle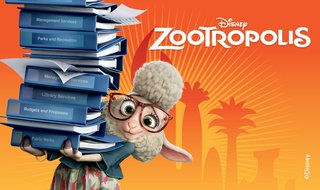 Bellwether always has a lot to do when helping run the Mayor's office. Can you get your books in order like Bellwether?
Players: 1 or more
Where to play? Indoors or outdoors
How to play
Collect a pile of 10 books and mark a start and finish line.

---

Now balancing them on your head one at a time, carefully walk the books to the finish line.

---

Be careful – if you drop it, you must go back to the start.

---

Time yourself and see if you can beat your time as you get better at it.