Woody's Antique Shop Dash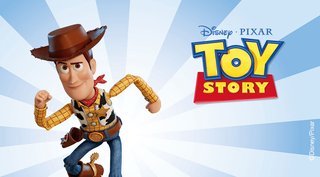 Can you escape the antique shop with Bo?
Players: 1 or more
Where to play? Indoors or outdoors
How to play
Grab a balloon and mark out a start line and a finish line.

---

Sit back to back on the start line and carefully place the balloon between your backs. Use a wall if you're by yourself.

---

Shuffle to the finish line without dropping or bursting the balloon.

---

Think of different ways of holding the balloon between you. Keep going until 10 minutes is up!