Kristoff's Ice Harvest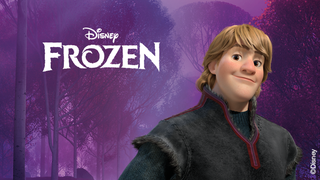 Kristoff needs to collect blocks of ice. Can you work as a team to gather all the ice before night-time?
Players: 2 or more
Where to play? Indoors
How to play
Gather a pile of things together on the floor as your "ice blocks". You can use anything, like toys, blocks, balls or paper. Get as many as you can!

---

Pick 1 person to be Kristoff. Everyone stands in a line, with the person playing as Kristoff standing the furthest from the blocks of ice. Then shout "Go!"

---

The player nearest the ice must squat down to pick up a piece, then jump up and pass it to the next person in the line. The next person must do a star jump before passing the ice on.

---

When you have run out of ice blocks, Kristoff must put them all on the ground to complete the ice harvest.

---

The game ends when all the ice blocks have been collected. Pick a new person to be Kristoff and start again! Don't forget to recycle any paper ice blocks.