Hank's 7-Tentacle Challenge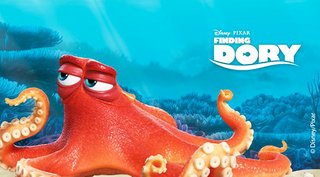 Hank is a special kind of octopus as he only has 7 tentacles. Each one has a mind of its own – can you remember what they're all doing?
Players: 2 or more
Where to play? Indoors or outdoors
How to play
You and your friends are going to be like Hank's tentacles, so line up and hold hands.

---

The first person shouts out a move, like "Jump!", then everyone does it together.

---

The next person repeats the move, then adds their own, like "Twist!". Everybody jumps then twists.

---

Keep repeating and adding moves – see if you can get to 7 in a row. If someone forgets a move or breaks the chain, then you have to start again.