Dealing with loneliness
Loneliness can affect us all, at any time of our lives. We might live in a busy city or a rural location, on our own or with others and still feel isolated.
Understanding our own reasons for feeling lonely and how to manage it can make a big difference to our mental wellbeing. And although it can be difficult to talk about, sharing our feelings of loneliness can encourage others to talk too.
Find out about possible signs of loneliness, reasons we feel lonely and ways to manage it. There are also links to more support if you or someone else needs it.
Loneliness at university
Going to university or entering higher education is a significant life change for lots of people. And for many, it can bring about feelings of loneliness or isolation.
These feelings are completely normal, as research has shown that young people aged 16 to 34 are one of the most at-risk groups for experiencing loneliness.
Your college or university may offer wellbeing or mental health support. Student services or the students' union (or other student body) can give you information about what's available – make sure you check the university or college website too.
If you or someone you know is feeling lonely at university, the following organisations can also help.
Student Space
Student Space is a mental health and wellbeing platform designed to bridge any gaps in support for students.
It also has a specific section hosting resources focusing on friendships and social life.
The Mental Health Foundation
The Mental Health Foundation works to prevent mental health problems across the UK.
Students can learn more in the student guide to loneliness, and read about top tips and advice by accessing the Behind the Books resources.
There is also a range of mental health advice and information on the website.
What is loneliness?
Everyone's experiences of loneliness are different – it's very subjective and personal to us.
You should not blame yourself for feeling lonely now or at any other time, and it's also really important to remember that loneliness and difficult feelings can pass.
Some ways loneliness can be experienced are:
emotional loneliness – a lack of emotional attachment to someone like a close friend or partner
social loneliness – a lack of friends to go out with, or who share our hobbies or interests
existential loneliness – a sense of being in a room of people you know and still feeling alone
Some people experience loneliness occasionally – perhaps only at certain times, like Sundays or Christmas – while others feel lonely all the time, which is sometimes called chronic loneliness.
Signs or symptoms of loneliness
We often talk about feelings of loneliness, such as feeling isolated or not feeling connected, but we can also have physical symptoms of loneliness and it can also affect our behaviour.
For instance, you may:
get nervous about or avoid going to social events
change your daily routines, like stop cooking for yourself, caring about your appearance or getting up early
find it difficult to get to sleep or stay asleep
Loneliness and our health
If loneliness is very severe or lasts a long time, it might increase the risk of some physical conditions such as dementia and mental health conditions such as stress, anxiety, low mood or depression.
What causes loneliness?
There can be many reasons for our loneliness – and sometimes there is no obvious cause and it's just how we feel.
However, things that happen to us in life, like losing a loved one, perhaps through a bereavement or break-up, can make us feel lonely.
Other life changes, especially those that take us away from home or may cause us to be more socially isolated, can also make us lonely, including:
leaving to go to university
staying at home to look after a newborn baby
a long-term health condition that results in either long stays in hospital or being unable to leave home
becoming a full-time carer for someone we live with
Find out more about what can make us feel lonely and what support is available for dealing with life's challenges.
Tips on dealing with loneliness
Here is some practical advice on ways to cope with loneliness for you or someone you are helping to lift out of loneliness.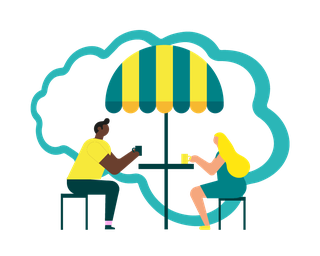 1. Keep in touch with people
Regular chats with friends and family can help to combat loneliness. Just talking to someone in that moment can really help when you feel alone – and help the person you contact.
Try to do this regularly, as most of us love hearing from others. Being more sociable might also make it easier to reach out when you notice any signs of loneliness.
Messaging old friends and colleagues, or creating a group chat on apps like WhatsApp or Messenger, are good ways to feel more connected.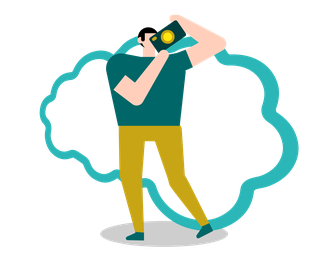 2. Join a group
Being part of a group or club is a great way to connect with and meet people.
Look for groups to join in person or online that focus on things you like or activities you would like to try.
If you're in a group, remember to always welcome others and involve them, as it can really help anyone who might be shy or lack confidence when meeting new people.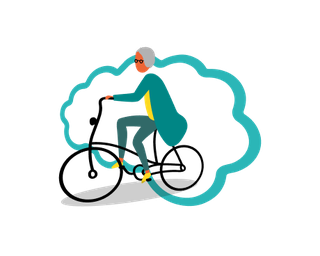 3. Do things you enjoy
Filling your time doing things you like might be a way to stop you from focusing on your loneliness, which can improve your wellbeing.
Spending time outdoors in green spaces, exercise or sport, reading, and listening to podcasts and radio shows are great ways to boost your mood and occupy your mind.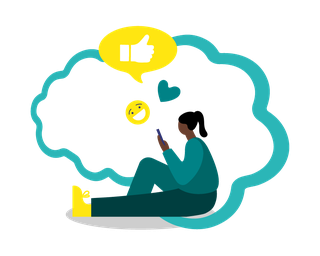 4. Share your feelings
Talking more openly about how loneliness affects you can really help. Hearing a familiar voice or seeing a friendly face can also make us feel less isolated.
Try not to compare yourself with others. Some people only share the good things happening to them, especially on social media, so comparing yourself to others can make you feel lonelier.
Plus, we can never be sure of what someone else is going through.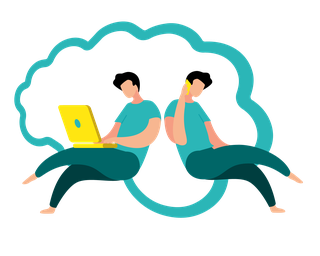 5. Connect with others or volunteer to help
Think about people you know who might be feeling lonely and try to connect with them. This might also make you feel less lonely too.
If you pass someone you recognise, try smiling and saying hello. And if you start chatting, could you swap phone numbers or suggest joining or setting up a local group together?
Getting to know people in your area can help with social isolation, especially when moving somewhere new.
Arranging to meet new friends in a safe, public place for a walk outside, or inviting someone out for a cup of tea or coffee can be a great way to help lift each other out of loneliness.
It might be harder for people who have been lonely for a while to be open to connecting, so give them time to respond to your friendly contact.
Volunteering is also a great way to meet people, and seeing the benefits of your actions can really help to boost your mental wellbeing.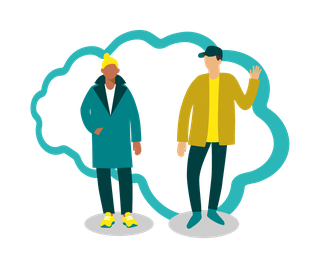 6. Invite someone along to activities near you
There are many free and low-cost activities you can take part in throughout the year.
Invite someone to come along to explore hundreds of free and affordable events happening across the country.
See what's on in your local area, from affordable theatre tickets and free exhibitions to fun family activities at your local library.
Get your Mind Plan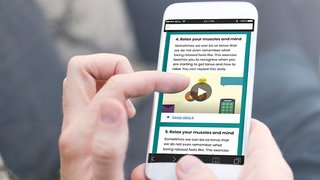 Answer 5 quick questions to get your free plan with tips to help you deal with anxiety and stress, improve your sleep, boost your mood and feel more in control.
More in Life's challenges