Maintaining healthy relationships and mental wellbeing
Our relationships are a really big part of our lives, whether they're with a partner, friends, family or even your relationship with yourself.
Taking small steps to improve your relationships can make a big difference to your mental wellbeing and improve the way you feel about yourself and the other people in your life.
The tips and ideas here will help you to address challenges and ensure your relationships are healthy, positive and supportive.
Your relationship with yourself
Let's start with you: your relationship with yourself is a really important connection to consider.
There are lots of little things you can do to protect yours and improve self-esteem – and doing so can have a positive impact on your relationships with others too.
Tune into your thoughts
Lots of our thoughts are automatic, and we may not pay much attention to them. However, it can be helpful to tune into the thoughts you have about yourself and notice whether these are positive or negative.
Challenging any negative or unhelpful thoughts about yourself can help build confidence. It might not feel realistic to think positively all of the time, but you can try to find neutral alternatives.
For example, a negative thought might be: "I have not done anything I planned to today. I'm useless."
But a neutral or more realistic alternative could be: "Not every day is a good day, but that's OK. I can try again tomorrow."
Over time, aiming for a more balanced view can help you to build a healthier and happier relationship with yourself.
Watch our video on reframing unhelpful thoughts for more advice and guidance.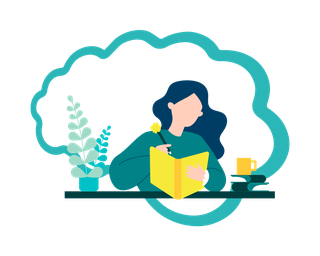 Video: Reframing unhelpful thoughts
Learn more about ways to tune into, challenge and reshape your thoughts to help improve your self-esteem and boost your own mental wellbeing.
Healthy communication strategies
It's also important to strive for healthy communication in your relationships.
Being able to speak openly about the way you are feeling and, in turn, listening to your partner, friend or family member can strengthen relationships, reduce anxiety and help to protect your mental wellbeing.
Active listening and regular check-ins
Try to be an "active listener". Repeating what the other person has said back to them or asking for more details can really help you to take in and understand what they are saying.
Making an effort to check in regularly can make it easier to manage challenges as they arise, rather than letting any problems build up.
You could set aside a night each week or month to talk, or write down how you feel in a message or even a letter if it feels difficult to say out loud.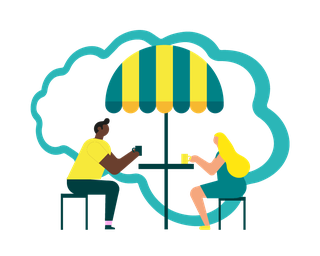 Managing stress together
Life's challenges can have a big impact on our relationships, even when they are not directly related.
Sometimes difficult emotions can build up and we might feel irritable, snappy or withdrawn. If you are facing a difficult time, being open and honest can help everyone feel supported.
If your partner, friend or family member is going through a tough time, it can be hard or upsetting for you too – so it's important for you to support them in a way that also protects your own mental wellbeing.
Here are some little things you can do to make sure you're taking care of yourself.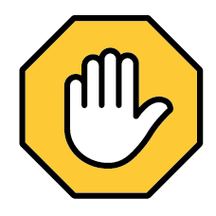 Set boundaries
Think about what you feel most able to help with. Try to stick with this – whether it's listening, or providing practical help like doing the shopping.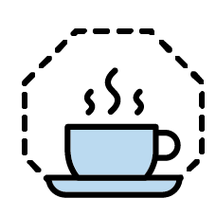 Take a break
Find time to do something just for yourself, and make an effort to focus on your own hobbies and interests.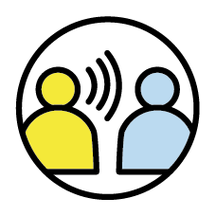 Talk about it
Finding someone outside the relationship that you trust enough to confide in can really help.
Dealing with conflict in relationships
Disagreements are normal, but it can affect your mental wellbeing if you and your partner find it hard to resolve arguments.
If it's difficult to talk through an issue calmly, take some time out and come back to it when both are feeling more relaxed.
Questions to help manage conflict
Sometimes when we have strong feelings about a situation, we assume we know what the other person is thinking, jump to conclusions or let past experiences have an impact.
It can be helpful to take a step back and think through the following questions:
What meaning have I given this situation?
Is there a difference between the facts and opinion in this situation?
What advice would you give to somebody else in this position?
Is there another way to look at the argument?
You can also work through these questions with your partner. Doing this may help you understand each other's perspective, allow you to meet in the middle and find ways to do things differently.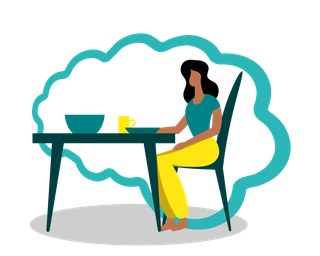 Leaving an unhelpful relationship
It's always OK to leave a relationship that does not feel right or is having a negative impact on your wellbeing.
There is lots of support available for dealing with a break-up or separation if this is something you need help with.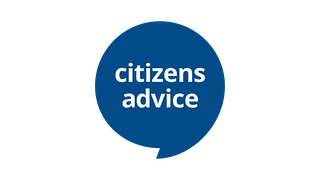 LGBTQIA+ relationships
If you are part of the LGBTQIA+ community you may feel this affects the type of relationship challenges you experience, whether that's your relationship with yourself or with somebody else.
LGBT HERO has plenty of help, advice and further support for common relationship challenges faced by the LGBTQIA+ community.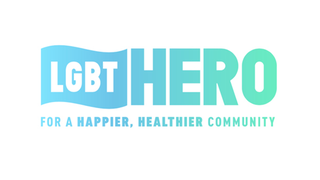 Help us improve
You can help us improve the mental health support we offer on this website by taking part in our quick survey.