Long-term health conditions and mental wellbeing
Our physical and mental health go hand in hand, so finding new ways to take care of your mental wellbeing can boost your mood and help you feel more in control.
Lots of us have had feelings of anxiety or uncertainty due to the need to shield or because we are experiencing symptoms of long COVID and, like any long-term health condition, this can impact our mental wellbeing.
If your physical health is affecting how you feel or you are worried about long COVID, these 10 simple tips are a great place to start supporting your mental wellbeing.
Experiencing health issues can be worrying or upsetting – and this might have been especially true during the coronavirus (COVID-19) outbreak.
It's important to remember that it's OK to feel this way. You are not alone, and there are many different ways to manage these difficult feelings and things you can do to help you feel better.
Give these ideas a go today, and do not hesitate to seek more support if needed.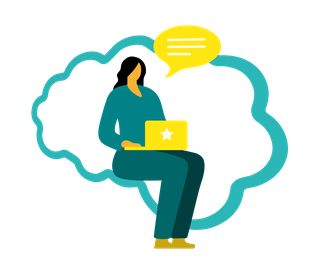 1. Explore ways to stay connected
Experiencing a long-term health condition can leave us feeling isolated, but there are many ways to connect to others more in our day-to-day lives.
You might be experiencing difficult feelings like anger, guilt or loss. It can be really helpful to talk through the way you feel either with somebody you trust, or by joining an online community or peer-support group.
Groups like Mind's Side by Side online community and the SANE Support Forum are available 24 hours a day.
Helplines and other organisations also offer expert advice and support across a range of mental health issues. If you need someone to talk to right now, visit our urgent support page.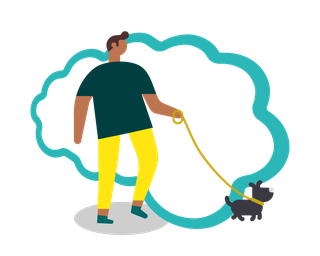 2. Get practical support
If your physical or mental health symptoms are affecting your daily life, it's a good idea to be open about this with friends, family and colleagues (if you are working).
If others understand what you are going through, they will be better placed to help. Do not be afraid to ask for support.
There may be practical ways that others can help too: for instance, by lending a hand with chores or accompanying you to medical appointments.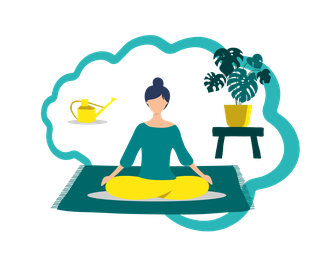 3. Try relaxation or mindfulness
If you are worried about your health, it can feel hard to distract yourself from feelings of anxiety, worry or low mood.
It's easy to get caught in a spiral of "what ifs", but mindfulness activities can help you to relax, shift your focus from negative thoughts and encourage your mind to be in the present.
Our guided muscle relaxation exercise may help you feel calmer if you're anxious – and if you find it useful, you could set aside time each day to go through it.
Video: Progressive muscle relaxation
This audio-only video will guide you through an exercise to help you recognise when you're starting to get tense, and learn to relax your body and mind.
4. Distract yourself
If we face difficulties with our health or have had to spend time in hospital, we might be left with difficult memories that can, at times, feel overwhelming. It's common to feel worried after having a bad experience, but there are ways to overcome this.
If you are struggling with memories, images or thoughts that you find difficult, simple distraction techniques or engaging in something you enjoy, can help.
Try visualising a place that brings a sense of peace and calmness, like a beach or forest. Think about what you would be able to hear, see, smell and touch if you were there.
Although distraction can be useful in the short term, in the longer term this approach can become less helpful. Do not hesitate to get further support for your mental health if you feel you need it.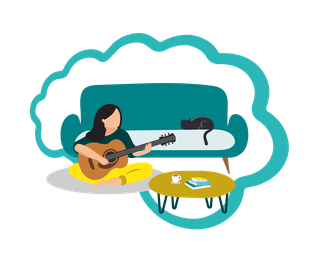 5. Plan your time – and include things you enjoy
Feeling low or unwell can lead to a lack of motivation, but sticking to a routine that works for you can really help to shift this.
Simple things such as going to bed and waking up at the same time and making time each day to do something you enjoy, like reading or doing a puzzle, can make a big difference.
It might feel frustrating if your symptoms prevent you from doing as much as you would like, but planning can help you feel less pressured and more in control of your time.
Focus on the present and what might be best for your recovery right now as much as possible – and be sure to recognise and celebrate all of your achievements, no matter how big or small.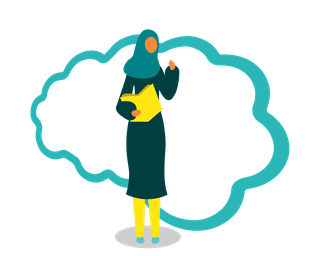 6. Pace yourself
"Pacing" is another useful strategy for managing your time and energy.
By spreading out activities in manageable chunks, and resting in between, you can get things done without feeling like your health or wellbeing has to suffer. This can help to avoid a "boom-and-bust" cycle of pushing yourself too far and burning out.
It's a good idea to discuss this with your GP to make sure that the medical advice you follow is right for your individual needs.
Your COVID Recovery has more information on how to pace, plan and prioritise your daily activities.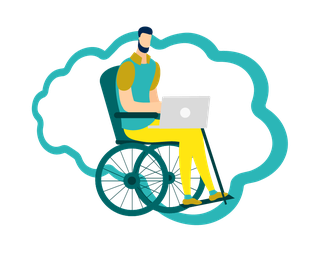 7. Get information from trusted sources
If you have symptoms of long COVID, you might be finding it hard to manage the uncertainty, or dwelling on the way things might have been different. It's tempting to spend a lot of time reading about our condition if we are worried about our health.
It can help to learn more about what we are experiencing, but make sure to use a source you can trust, like the NHS website. If you get information from newsfeeds, social media or other people, make sure to fact-check it yourself – Full Fact has lots of verified information about COVID-19 .
It's also a good idea to consider how much time you spend researching information about your condition – and if doing so makes you feel anxious, set yourself limits.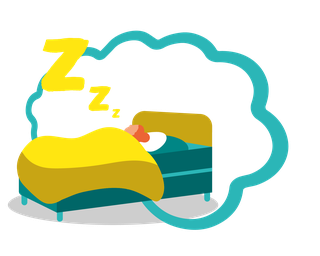 8. Get better sleep
Good sleep is important for physical health, but it's a great booster for your mental health too. If you find it difficult to fall or stay asleep at night, there are plenty of different things you can try.
Give our "beditation" video a go to help clear your mind and prepare your body for sleep. You can also find plenty more tips and advice on our sleep page.
Video: Beditation
Try this 10-minute relaxation video to prepare your mind and body for sleep, and help you drop off.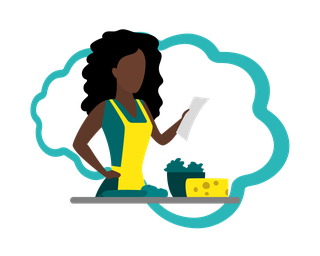 9. Look after your lifestyle
Taking care of your general health can help both your physical and mental wellbeing.
Eating a healthy diet, reducing your alcohol intake if you drink and getting support to quit if you smoke can all help you to feel better.
If appropriate, you can also think about introducing exercise into your daily routine. Getting active releases endorphins, a natural chemical that makes us feel happier.
You might want to speak about this with a medical professional to make sure you are doing something that suits your individual needs.
10. Seek medical advice if you need it
Do not hesitate to reach out – it's important to get more support if you need it.
For example, if you are experiencing issues with your concentration or memory and this is not improving, talk with your GP to identify what support is available.
It may help to keep track of your symptoms in a diary so that it's easier to tell if things change.
If you have been to hospital with COVID-19 and have follow-ups, or have been referred to hospital for symptoms of long COVID, speak to your health professional about the problems you are experiencing. They can make sure you get the right help and assistance.
If you live in England, in most areas you can refer yourself for free, non-urgent NHS talking therapies.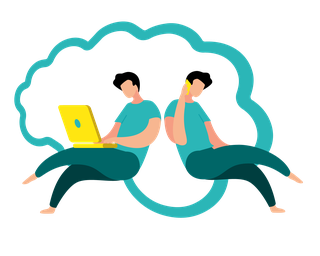 Further support and advice