Be active for your mental health
One of the best things we can do for our mental health and wellbeing is to be active – it's a natural mood booster.
Our bodies release feel-good hormones when we're active that can also reduce anxiety and stress, and help us sleep better.
There are lots of free and affordable ways to get moving for all ages and levels of physical ability, including our Couch to 5K and Active 10 apps, so we can all benefit.
Find out more about the mental health benefits of physical activity and ways to get moving.
The mental health benefits of physical activity
It's a scientific fact that regular physical activity and exercise can make us healthier and happier.
When we're active, the body releases feel-good hormones that can improve our mood and boost our energy.
Other benefits of exercise for mental health include:
boosting our self-esteem and confidence
increasing motivation and focus
reducing tension, anxiety, stress and mental fatigue
helping to calm the mind, especially when dealing with difficult emotions like anger, frustration and sadness
reducing loneliness by offering new ways to get together with family and friends and meet new people
Did you know?
Regular exercise can reduce the risk of developing heart disease, stroke, type 2 diabetes, dementia, arthritis and musculoskeletal (MSK) conditions, some respiratory diseases such as asthma, and some cancers. Better Health: Get active.
How active do I have to be?
Any amount of physical activity is good for you, so do not worry if you need to start off easy.
The most important thing is to do something you enjoy, as you're more likely to keep doing it.
Adults should aim for about 150 minutes of moderate activity each week, which should include something for muscle strength. This could be anything from carrying shopping to lifting weights at home or at the gym – just make sure any weight you use is right for you.
Once you're regularly active try thinking about increasing the amount of activity you do: remember that some is good, more is better.
Video: Get moving for your mental wellbeing
Reece Parkinson (Couch to 5k ambassador) talks in this video about how running helps him. Reece says: "Getting out in the fresh air can help ease those feelings of stress, anxiety and low mood."
Ways to be active for your mental health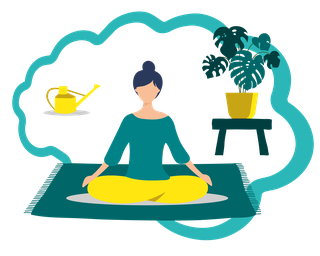 1. Move at your own pace
There are lots of ways to be active – and you do not need to be an athlete. Find ways to move that you enjoy and that fit in with your daily routine, health and lifestyle.
Think about what might help you, as different activities might result in different benefits. For example, yoga can be good for dealing with anxiety, and running might help with managing stress.
There's lots of stuff you can do that's quick and needs no equipment. If you just want to try something new at home, there are many free online classes available.
If you would prefer to get out, have fun and make some new friends, perhaps to help with feelings of loneliness, find a local walking club or a gym that offers group activities.
Did you know?
Low-impact activities like yoga, Tai-Chi and Pilates can relieve stress, depression and anxiety. They also help with balance and core strength, and suit any age or ability.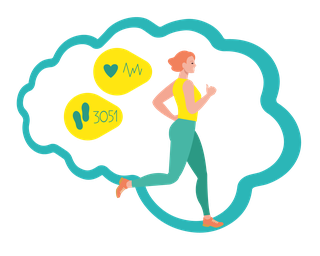 2. Keep going
Setting goals can help with motivating us to stay active. For example, use a pedometer to check how many steps you're doing each day and then set a higher goal for the following week.
Be realistic about your goals. Setting yourself a tough target that's hard to achieve might make it tempting to give up. Set small, achievable goals that you can increase at your own pace over time. And celebrate achieving each goal you set yourself.
If you do stop, do not give up. See a break as a chance to think about what works for you and get moving again. Perhaps try something different that you find more enjoyable.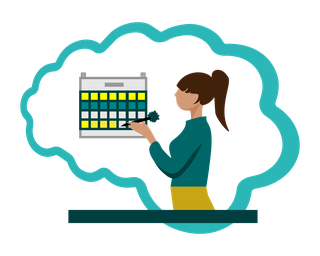 3. Get a regular fix of feel-good hormones
It's better to keep your exercise regular if you can.
This means you will get a regular dose of those feel-good hormones that we produce when we're active, to help keep your mood lifted for longer. Feeling the benefits of being active can help us to stay motivated and stick to a regular routine.
Research shows that regular exercise might be a more effective treatment for some people with mild depression than antidepressants.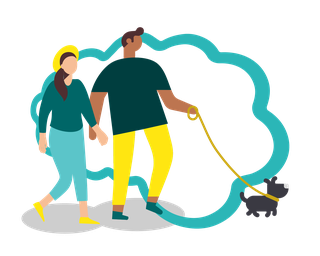 4. Use physical activity to switch off
Physical activity can be a great way to switch off from worries or stress. Just a few minutes of moving can make a big difference to your mental wellbeing.
Sometimes we store negative emotions in our body, so just shaking, stretching or moving our bodies can help us let go of this.
If you're pushed for time, even a quick walk before, during or after work can be a helpful mental break from daily challenges.
Maybe ask friends or family to join you for a walk. A chat on the move if you want to be more sociable or when there's something on your mind can deliver an extra benefit.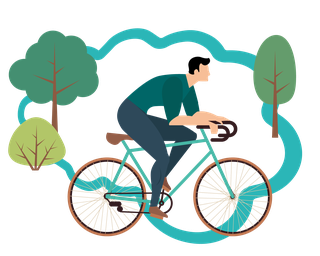 5. Get outdoors or try a green gym
Being out in nature can boost our mental wellbeing, so get active outdoors. Going out for a short walk, run or cycle might boost your mood and reduce or stop feelings of worry or anxiety.
Try taking a new route through nature if you can. While you're walking, try some mindfulness techniques – really pay attention to the world around you and what you can see, hear, touch and smell.
And if you live near a park with outdoor exercise machines, why not stop and give it a go? These can be found in many public parks and places.
Gardening is also a great way to get active. If you do not have any outside space, try a "green gym". These are free outdoor volunteering sessions that offer a chance to move more, learn gardening skills and meet people. They're available across the UK.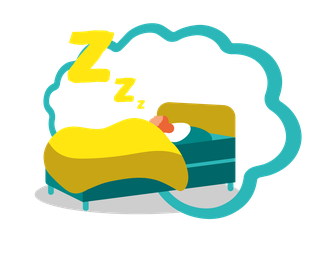 6. Know when to rest
Even a small amount of exercise can help us sleep better. Remember to stay hydrated and give yourself at least an hour or 2 to wind down after exercise and before bed.
You should also aim to go to bed and get up at the same time every day, including weekends, as this can help us sleep faster and sleep better.
Relaxing, resting and getting good sleep can make a big difference to our mental wellbeing, make us feel more in control and help us to focus.
We're also more likely to feel like being active again the next day if we feel well rested.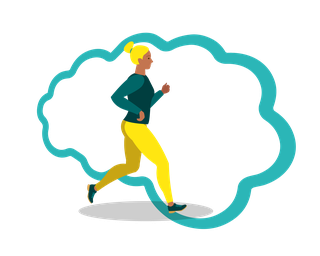 7. Every step you take counts
New habits might be hard to create, but do not let that put you off – everyone starts somewhere.
Remember that every minute you're moving counts. You're not competing with anyone (including yourself) and big changes often start with small steps.
Always go at your pace and listen to your mind and body.
If you have a health condition or are on any medicines, make sure you're doing things that are right for you. If you have any doubts, check with a GP before you start a new exercise or activity.
Free exercise plans for beginners (our Couch to 5k and Active 10 apps)
As well as being generally more active, you could set aside a few days a week for more structured exercise.
The following plans are free and are designed for people who may not have been active for a while.
Before you start, think about where and on which days you're going to exercise, and when in the day you can fit it in. A little prep can be the difference between getting going or making excuses not to.
Good luck – let's do this!

Couch to 5K
A running app for absolute beginners, as well as recent Couch to 5K graduates.

Active 10
Track and build up your daily walks – start with 10 minutes every day!
Make your move with Better Health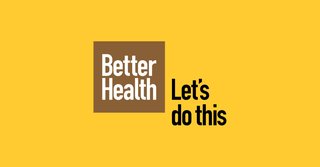 No matter how you choose to get your endorphins flowing and boost your mood, Better Health has something for everyone, including lots of free activities and special discounts.
More ways to look after your mental health