What you can do if you feel lonely during the coronavirus (COVID-19) outbreak
Loneliness can affect anyone at any time. During the COVID-19 outbreak, spending less time with family and friends has led to more feelings of loneliness than usual for lots of us– particularly for those who have been isolating or shielding.
Adapting to changes can come with its challenges too, and it might still feel difficult to connect with family and friends, colleagues or other everyday contacts.
It's natural to go through periods of loneliness, and you should not blame yourself for feeling like you are struggling, now or at any other time. It's really important to remember that loneliness and difficult feelings can pass.
If you're feeling lonely at the moment, the following tips can help. Different things work for different people, so try to find what suits you, and seek further support if you feel you need it.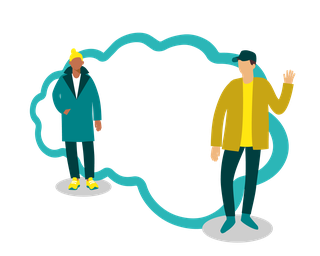 1. Explore ways to spend time together
There are lots of different ways to reach out to friends and family, whether they're just round the corner or further away.
Whether you choose to meet up in person, or chat on the phone, via video-calls or on social media, all contact can help remind you that you are not alone.
Now is a good time to try something new as well. Joining a club and attending social events in person or virtually is a great ways to feel connected with others. You could invite your friends and family to take part too.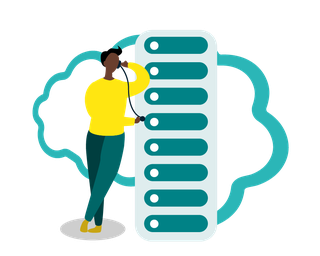 2. Be more social and check in regularly
Creating a regular routine of checking in with others and being more sociable can be good, as it can make it easier to reach out at the time you feel lonely.
You could try messaging old friends or colleagues on social media or text someone you have not spoken to for a while. Or set up a group chat on WhatsApp or Messenger if you prefer to talk with a few people at the same time.
Most of us love hearing from people we have lost contact with – and that's especially true now. It may also encourage them to contact you more, or you could ask if it's OK to have a regular check-in.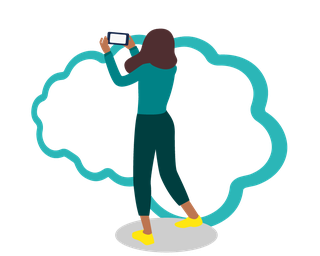 3. Share your feelings – but do not compare
Being able to share your feelings with others can help with loneliness, and hearing a familiar voice or seeing a friendly face makes us feel less isolated.
Telling someone you trust that you're feeling lonely can help, and it may be easier to do this when you have had some time to chat and relax together first.
Remember that many people may only share the good things happening to them on social media, so avoid comparing yourself to anyone, as this can make you feel lonelier. Plus we can never be sure of what someone else is going through.
4. Do more things you enjoy
Filling your time doing more things you like can stop you from focusing on feelings of loneliness and is good for your wellbeing.
Spending time outdoors in green space is an effective way to boost your mood. Not only that but, things like community gardening or joining a walking group can help you to make and build connections with others too.
When you're at home, entertaining radio shows or podcasts are a good way to occupy your mind and keep you company. You could listen to audiobooks, and join a book club to talk about them with others.
Exercise can lift your mood and help take your mind off things, so try walking, cycle or running if you can – or make an indoor class part of your daily routine.
If you want something more calming, try a free mental wellbeing audio guide, or give a relaxation or mindfulness app a go.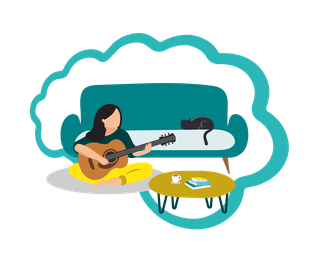 5. Stay busy by learning something new
Now is a good time to pursue a hobby or something you have always wanted to be able to do – and it can be a good way to spend time with others.
If you enjoy learning with others, you could join a class for arts and crafts, cookery, DIY or gardening. Become a guitar hero, learn piano or join a virtual choir.
If you want to do something that gets you thinking about other things, you could try learning a language. There are many courses, from beginners through to advanced classes.
And if it's new work skills you want, there are plenty of free online professional courses out there.
Give it a go – many of these classes are free.
Video: Keep learning
Setting goals and learning new skills can be a great way to meet people, build your self-esteem and feel a sense of achievement. Watch our video for tips to get started.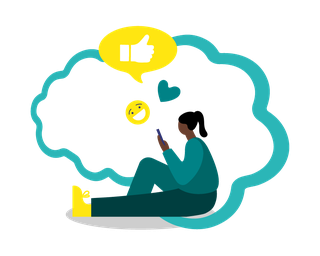 6. Volunteer to help others
Another way to stay busy is by helping others or volunteering in your community. Seeing the benefits of your actions can really help to boost your mental wellbeing.
There are always ways to help others from home, like volunteering to be a phone buddy to someone. Some charities run groups, like Age UK's Call in Time, that put volunteers in touch with people to call for a chat and see how they're doing.
You may even make new friends while volunteering.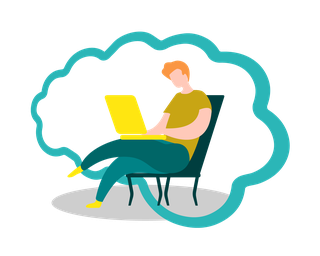 7. Join an online community
If you're struggling with feelings of loneliness or other mental health issues, remember you are not alone.
Join an online community or peer-support group so you can talk to others about how you feel. Groups like Side by Side and SANE Support Forum are available 24 hours a day.
There are also many helplines and support groups that offer expert advice and cover a range of mental health issues.
If you cannot wait to see a doctor and feel unable to cope or keep yourself safe, there is urgent support available.
Further support and advice