Whoops something went wrong
We're having troubles updating this score right now, check back later to try again.
Turkey stir-fry recipe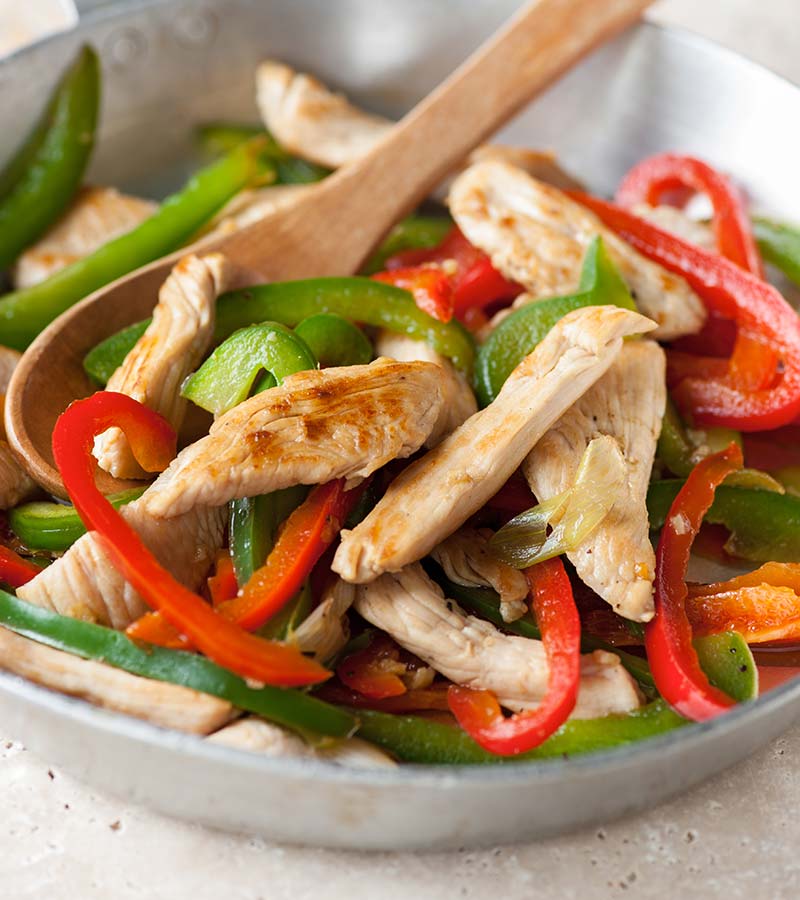 125g dried egg noodles, medium or fine
1 small orange, juiced
1 tbsp reduced-salt soy sauce
1 tbsp cornflour
1 tbsp vegetable oil
350g skinless turkey breast, cut into strips
5 spring onions, thinly sliced
1 pepper, any colour, deseeded and thinly sliced
1 carrot, cut into thin strips
2 celery sticks, thinly sliced
1 handfuls mushrooms (cup or button), sliced
1 pinch ground black pepper
Put the noodles into a heatproof bowl and cover with boiling water. Soak for 6 minutes, or follow the instructions on the packet.
Give the orange juice mixture a good stir, then add it to the stir-fry and cook for a few moments until thickened. Drain the noodles well, then add them to the turkey mixture. Serve at once.