Whoops something went wrong
We're having troubles updating this score right now, check back later to try again.
Turkey sarnie with coleslaw recipe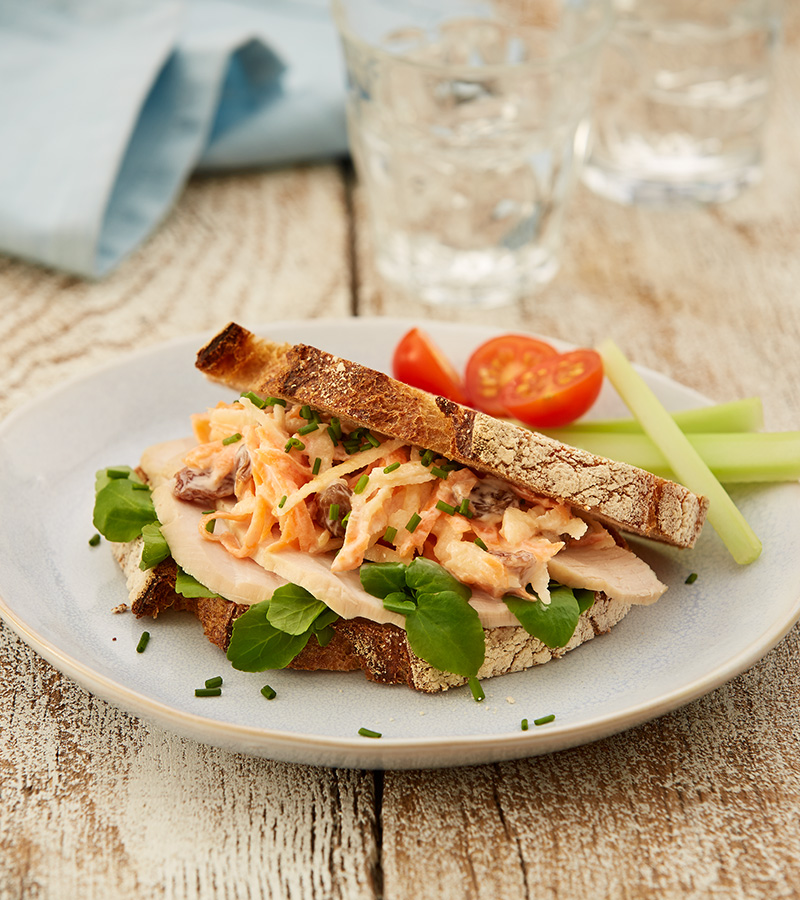 8 slices wholemeal bread
8 tsp lower-fat spread
1 small handful of watercress
120g skinless turkey breast, sliced
1 carrot, grated
1 apple, cored and grated
30g sultanas
3 tbsp 0% fat yoghurt
1 tsp fresh chives, chopped (optional)
1 pinch ground black pepper
1 handful cherry tomatoes
1 celery stick
Sandwich together with the remaining slices of bread. Cut the sandwiches in half. Wrap in cling film and keep chilled until ready to eat, with the cherry tomatoes and celery.