Whoops something went wrong
We're having troubles updating this score right now, check back later to try again.
Turkey koftas recipe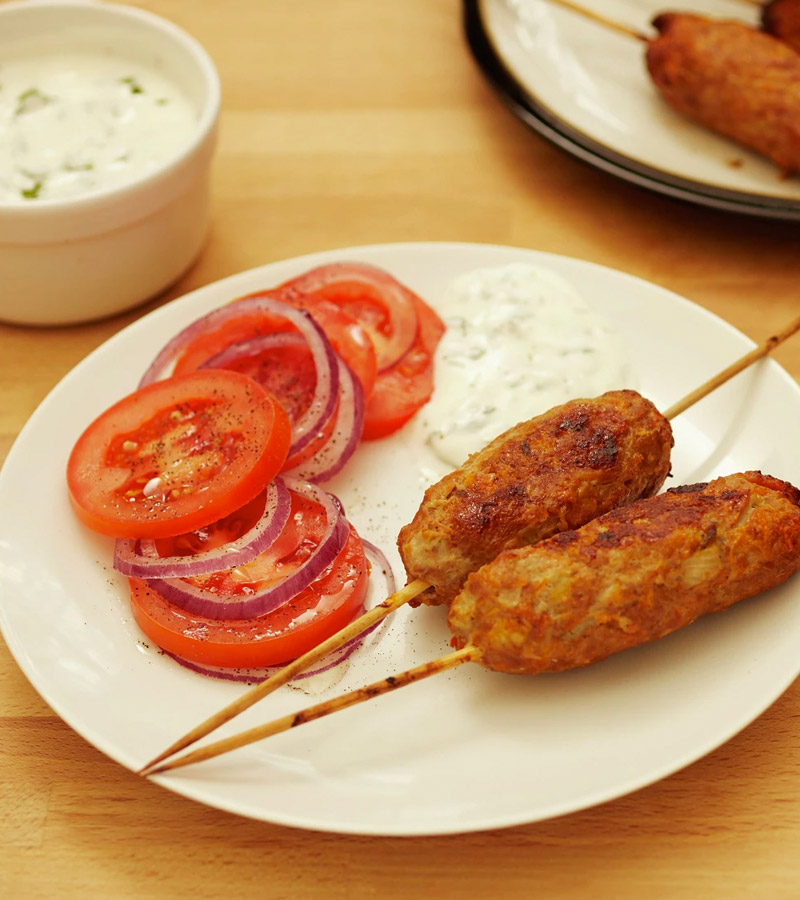 ½ onion, finely chopped
1 small carrot, grated
250g turkey mince
1 clove garlic, crushed
1 tsp dried cumin
1 tbsp tomato purée
Wholemeal breadcrumbs (from 1 slice of bread)
1 egg yolk, lightly beaten


To serve:
4 tbsp zero-fat Greek-style yoghurt
2 tbsp chopped fresh mint
2 medium tomatoes, sliced
1 red onion, sliced
2 tsp olive oil
¼ tsp black pepper
Nutritional information

Nutritional analysis, per serving (1/4 recipe)

682kJ /162kcal
18.4g protein
9.6g carbohydrate, of which 6.5g sugars
5.1g fat, of which 1.3g saturates
2.2g fibre
0.1g sodium, equivalent to 0.3g salt
Soak 8 bamboo skewers in water for 30 minutes.
Mix together the onion, carrot, mince, garlic, cumin, tomato purée, breadcrumbs and egg yolk.
Divide the mixture into 8 pieces, form a sausage shape with each piece and wrap around a skewer.
Place in a grill pan, lined with foil, and put under a preheated grill for 15 to 20 minutes, turning occasionally.
Meanwhile, prepare the dip by combining the yoghurt and mint. For the salad, layer the sliced tomatoes and onions, drizzle with the olive oil and sprinkle with black pepper.