Whoops something went wrong
We're having troubles updating this score right now, check back later to try again.
Tuna and bean jackets recipe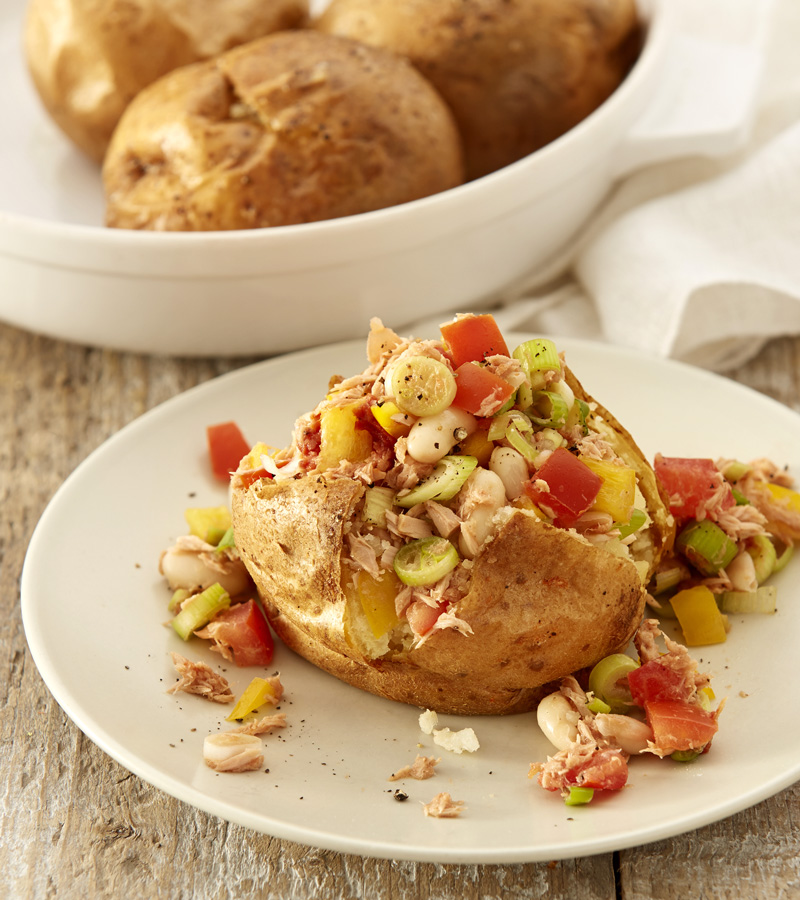 4 baking potatoes, scrubbed
1 can of beans (cannellini, if possible)
200g tuna in water, drained and flaked
2 tsp tomato purée
Swappable or optional
1 pepper, any colour, deseeded and chopped
2 tomatoes, chopped
4 spring onions, finely chopped
2 tsp red or white wine vinegar (optional)
1 pinch ground black pepper (optional)
Swap tip
Don't worry if you don't have all the ingredients – you can just stick to the jacket with tuna and beans for a simple dinner fave.
Preheat the oven to 200°C/fan oven 180°C/gas mark 6. Prick the potatoes, then bake towards the top of the oven for 1 hour, or until tender.
Split the baked potatoes open and fill them with the salsa mixture. Serve at once.