Whoops something went wrong
We're having troubles updating this score right now, check back later to try again.
Traffic light omelettes recipe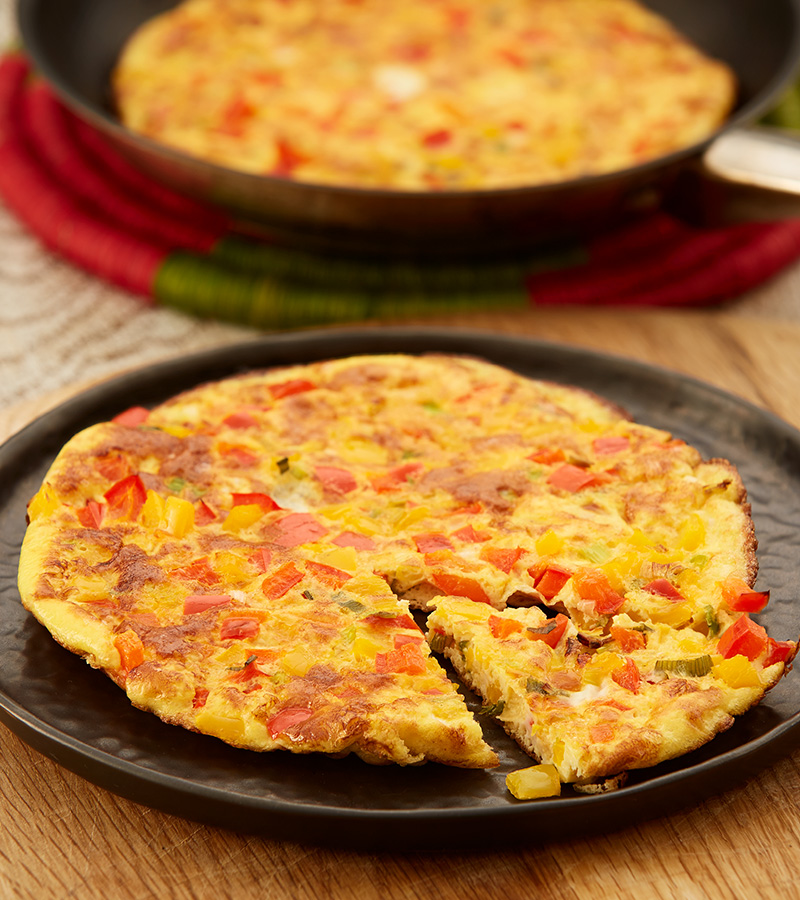 2 tsp vegetable oil
1 red pepper, deseeded and chopped
1 yellow pepper, deseeded and chopped
6 spring onions, finely chopped
8 eggs
4 tbsp 1% fat milk
1 pinch ground black pepper
Nutritional information

Nutritional analysis, per serving (1/4 recipe)

795kJ / 190kcal
14g protein
6g carbohydrate, of which 6g sugars
13g fat, of which 3g saturates
2g fibre
151mg sodium, equivalent to 0.4g salt
Heat 1 teaspoon of vegetable oil in a non-stick frying pan. Add the peppers and spring onions, and stir-fry for 3 to 4 minutes until soft. Tip them out of the pan into a bowl. Wipe out the pan with kitchen paper. Preheat the grill.
Beat the eggs and milk together. Heat a few drops of vegetable oil in the non-stick frying pan and pour in one quarter of the egg mixture. Let it flow over the surface and cook for 1 to 2 minutes to set the base.
Sprinkle one quarter of the pepper mixture evenly over the surface, then grill for 1 to 2 minutes until set. Slide onto a warm plate.
Repeat with the remaining mixture to make 4 omelettes. Serve, seasoned with black pepper.