Whoops something went wrong
We're having troubles updating this score right now, check back later to try again.
Super savoury rice recipe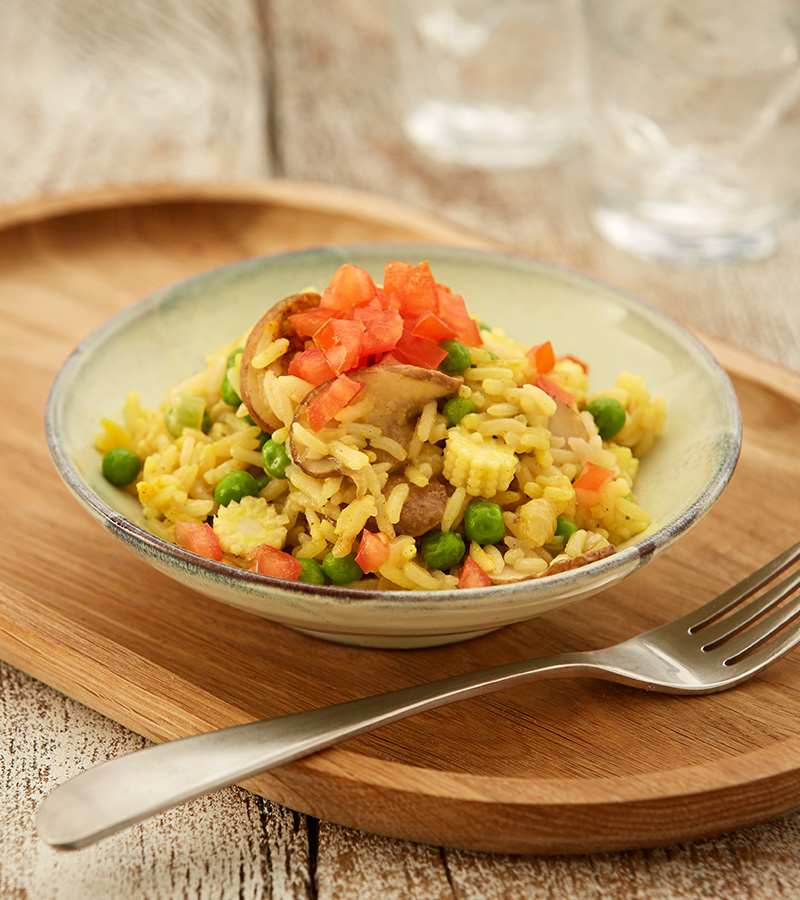 1 tsp vegetable oil
1 medium onion, finely chopped
100g closed-cup mushrooms, sliced
150g easy-cook long grain white rice
300ml reduced-salt vegetable or chicken stock
75g frozen peas
100g baby sweetcorn, sliced
1 tsp curry powder
1 tomato, chopped
Stir in the rice, then add the stock, peas, baby sweetcorn and curry powder. Stir well. Bring to the boil, turn down the heat and simmer for about 15-20 minutes, until the rice is tender, adding more water if necessary.