Whoops something went wrong
We're having troubles updating this score right now, check back later to try again.
Peppers with spicy turkey stuffing recipe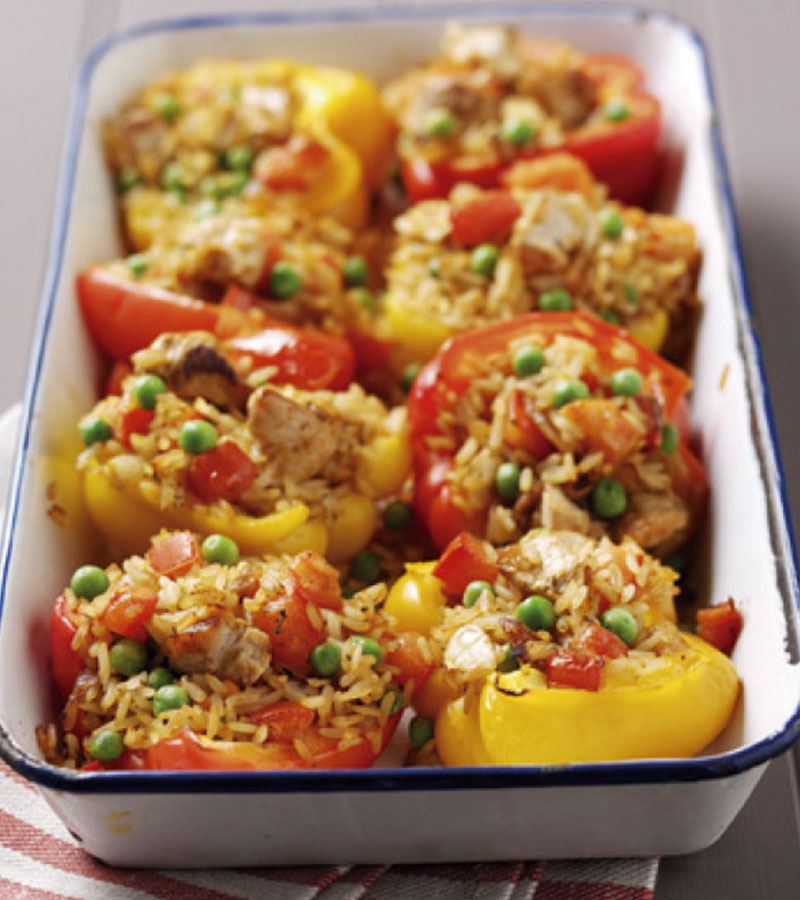 4 peppers, any colour, deseeded and cut in half
150g easy-cook long grain white rice
1 tsp vegetable oil
1 small onion, finely chopped
1 garlic glove, crushed
300g skinless turkey breasts, cut into chunks
2 tomatoes, chopped
75g frozen peas, thawed
1 tsp mild paprika
1 tsp dried mixed herbs
1 pinch ground black pepper
Bring a large saucepan of water to a simmer, add the rice and cook for 12 to 15 minutes, or according to pack instructions, until tender.
Drain the rice, stir it thoroughly into the tomato mixture and season with some pepper. Spoon the filling into the pepper halves – don't worry if there's too much, just spoon the rest into the roasting pan!
Cover with foil, bake for 20 to 25 minutes and then serve.