Whoops something went wrong
We're having troubles updating this score right now, check back later to try again.
Nutty apple and celery rice cakes recipe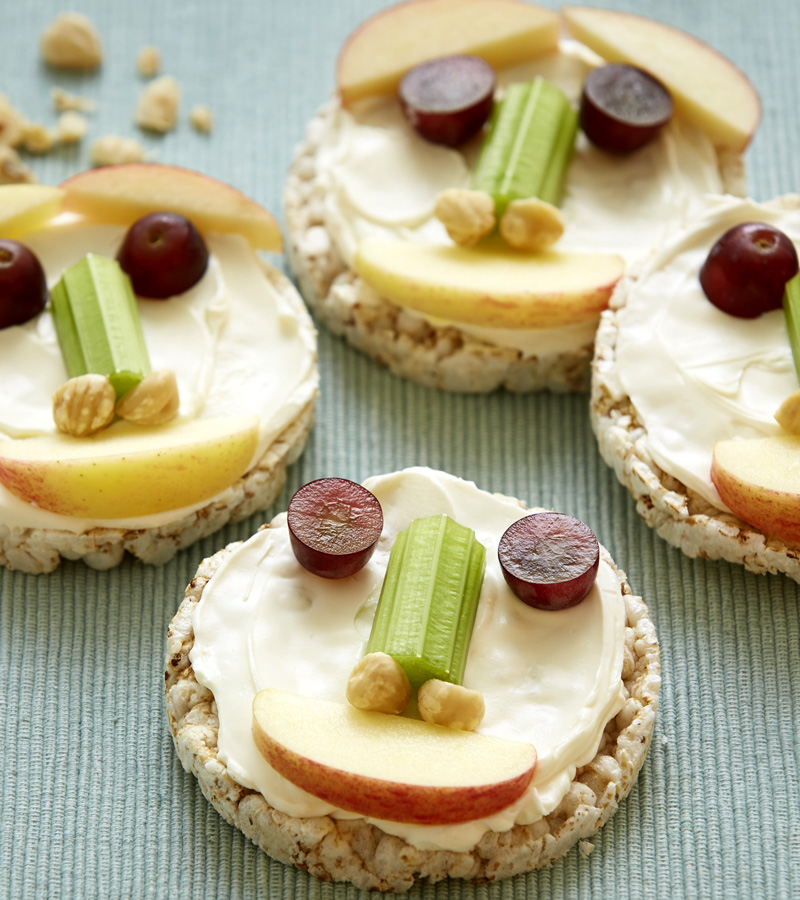 4 rice cakes
100g reduced-fat soft cheese
1 small red apple, quartered and cored
1 small celery stick, sliced into 4 pieces
8 hazelnuts
4 seedless red grapes, halved
Nutritional information

Nutritional analysis per serving

325kJ / 77kcal
4g protein
9.3g carbohydrate, of which 4g sugars
2.5g fat, of which 0.8g saturates
0.9g fibre
80mg sodium, equivalent to 0.2g salt
Spread each rice cake with a quarter of the soft cheese.
Next, cut each apple quarter into 3 slices, and place on the rice cakes – 2 pieces to represent eyebrows, and 1 to represent the mouth.
Position the celery on each rice cake for the noses, with a hazelnut placed on each side for the nostrils. Finally, place the halved grapes under the eyebrows to look like eyes.