Whoops something went wrong
We're having troubles updating this score right now, check back later to try again.
Meat-free cottage pie recipe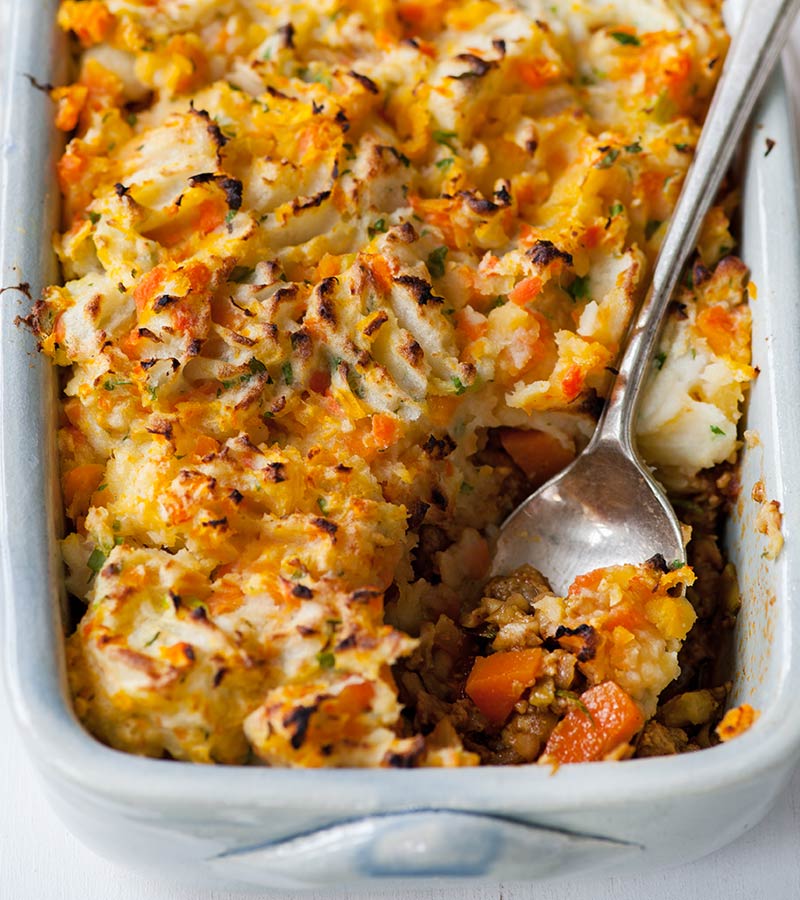 600g potatoes, cut into chunks
500g butternut squash, peeled and cut into chunks
1 tsp vegetable oil
1 medium onion, chopped
2 garlic cloves, crushed
2 carrots, chopped
300g vegetarian mince
400g chopped tomatoes
150ml reduced-salt vegetable or chicken stock
2 tsp curry powder
100g closed-cup mushrooms, sliced
1 courgette, grated
1 pinch ground black pepper
2 tbsp cornflour
Preheat the grill, warming a large baking dish underneath for a few moments. Meanwhile, drain and mash the potatoes and butternut squash, seasoning with black pepper.
Blend the cornflour with 1 tbsp cold water and add it to the mince mixture, stirring until thickened. Transfer it to the warm baking dish and spoon the vegetable mash on top. Grill for about 8-10 minutes, until browned. Serve.