Whoops something went wrong
We're having troubles updating this score right now, check back later to try again.
Harvest vegetable soup recipe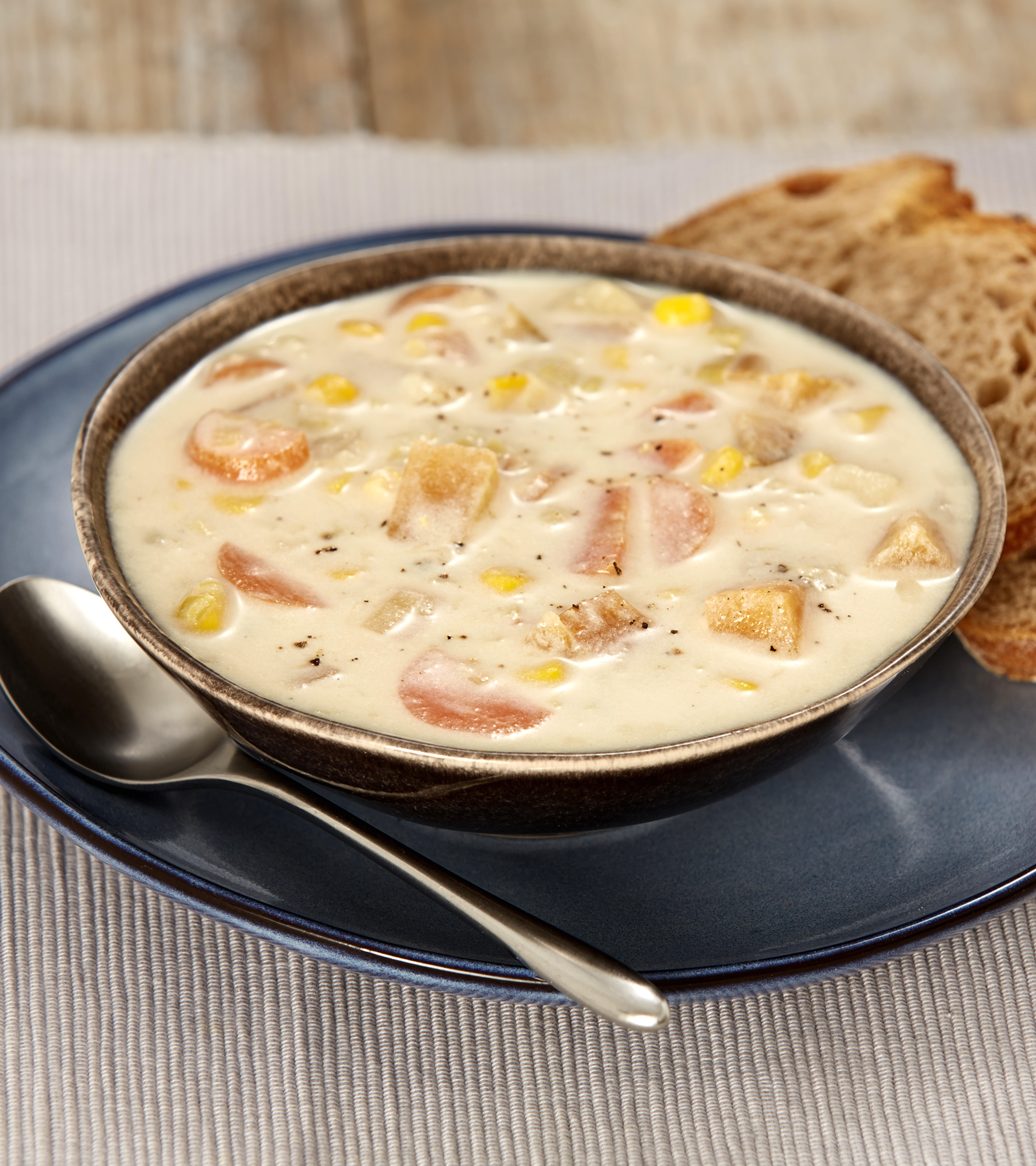 1 medium-sized onion, finely chopped
1 leek, trimmed and sliced
1 carrot, diced
200g swede or turnip, diced
1 medium-sized potato, diced
400ml reduced-salt vegetable or chicken stock
1 tbsp cornflour
600ml 1% fat milk
75g sweetcorn
1 pinch ground black pepper
4 wholemeal rolls, to serve
Season with black pepper and ladle into bowls. Serve each portion with a wholemeal roll.