Whoops something went wrong
We're having troubles updating this score right now, check back later to try again.
Greek-style salad recipe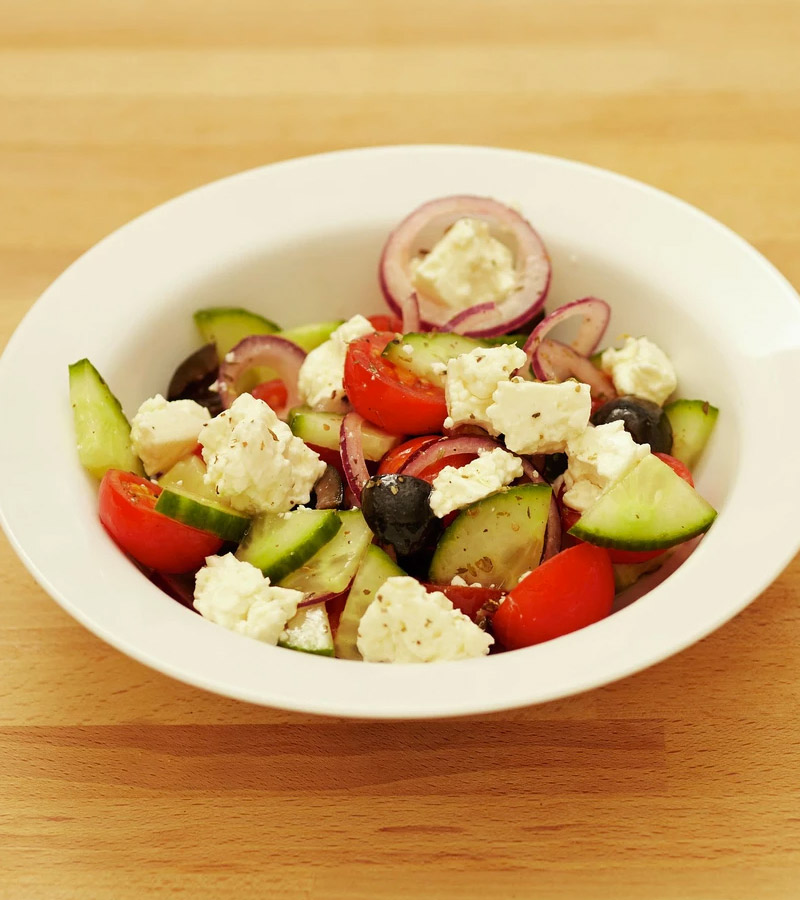 Serves
4 (as a side dish)
Juice of ½ lemon
2 tbsp olive oil
½ tsp dried oregano
Large pinch of black pepper
200g cherry tomatoes, halved
1 red onion finely sliced
½ cucumber, sliced and quartered
8 olives, quartered
100g reduced-fat Greek-style salad cheese (feta)
Nutritional information

Nutritional analysis, per serving (1/4 recipe)

544kJ / 131kcal
6.6g protein
4.2g carbohydrate, of which 3.9g sugars
9.4g fat, of which 2.8g saturates
1.8g fibre
0.3g sodium, equivalent to 0.7g salt
Mix the lemon juice, olive oil, oregano and black pepper together.
Combine the salad vegetables, olives and dressing, and put in a serving bowl.
Crumble the cheese over the top.