Whoops something went wrong
We're having troubles updating this score right now, check back later to try again.
Flippin' tasty tomato pancakes recipe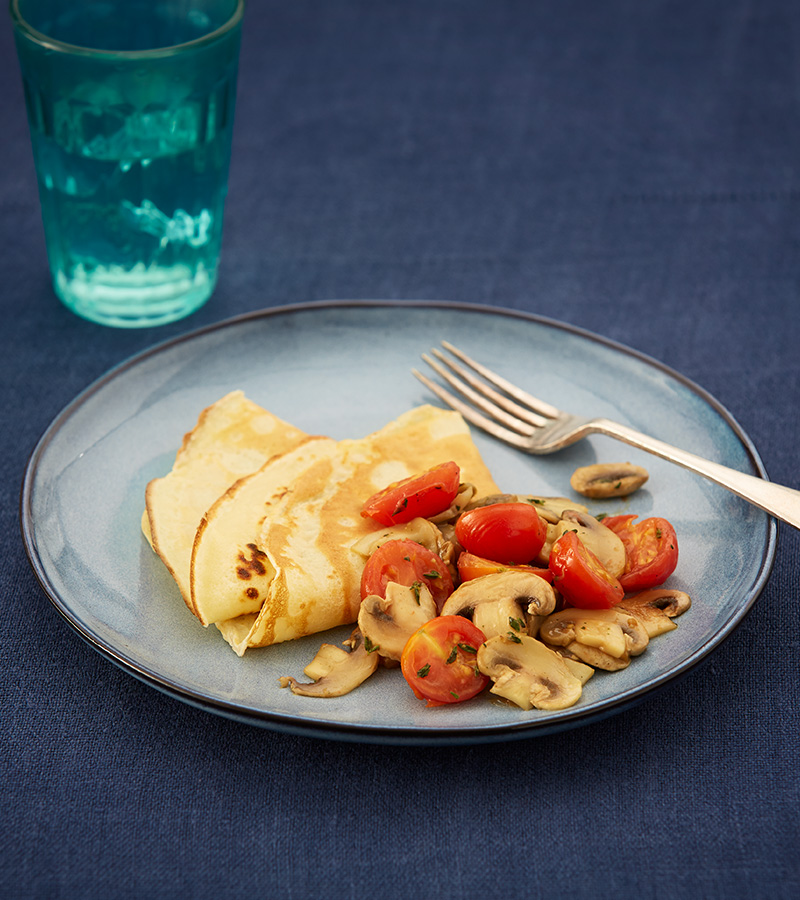 100g plain flour
1 egg
3 tbsp lower-fat natural yoghurt
250ml 1% fat milk
1 tsp vegetable oil
200g closed-cup mushrooms, sliced
50ml reduced-salt vegetable or chicken stock
2 handfuls cherry tomatoes, halved
1 tsp dried mixed herbs
1 pinch ground black pepper
Heat a few drops of vegetable oil in a non-stick frying pan. Add one quarter of the batter, tilting the pan so that the batter flows over the surface. Cook until bubbles appear and the batter has set, then flip over to cook the other side. Repeat to make 4 pancakes, keeping them in a warm place.
Serve one pancake per person, topped with the mushrooms and tomatoes.