Whoops something went wrong
We're having troubles updating this score right now, check back later to try again.
Chargrilled pineapple recipe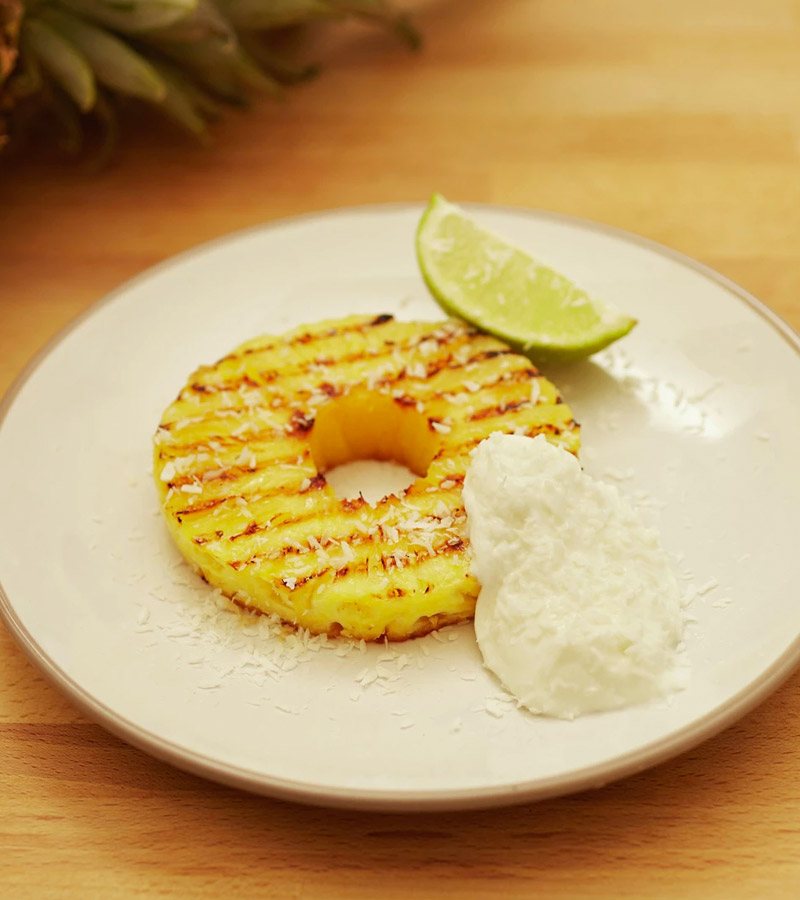 1 pineapple
1 lime, cut into wedges
4 tsp desiccated coconut
4 tbsp zero-fat Greek-style yoghurt (optional)
Cut off the top and bottom of the pineapple, then remove the peel. Cut into 4 thick slices, and remove the core of each with a small knife.
Barbecue for 2 to 3 minutes on each side.
Serve each slice sprinkled with coconut and with a wedge of lime on the side. Add a spoonful of yoghurt if you like.