Whoops something went wrong
We're having troubles updating this score right now, check back later to try again.
Banana and apricot bagels recipe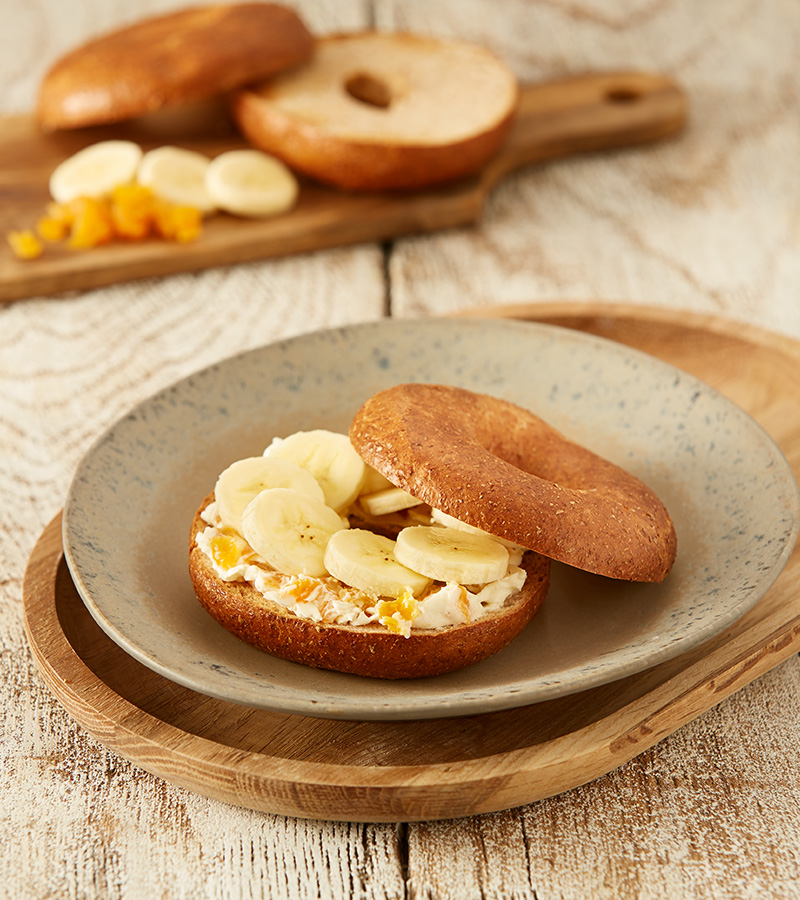 4 wholemeal bagels, sliced in half
80g low-fat soft cheese
40g ready-to-eat dried apricots, chopped
2 bananas, sliced
Nutritional information

Nutritional analysis, per bagel

1,020kJ / 244kcal
11.5g protein
46g carbohydrate of which 18g sugars
2g fat of which 1g saturates
5g fibre
270mg sodium equivalent to 0.7g salt
Preheat the grill. Lightly toast the cut sides of each bagel.
Mix the low-fat soft cheese and apricots together and spread over the bagel bases. Top with sliced banana and sandwich the bagel tops in place.