Whoops something went wrong
We're having troubles updating this score right now, check back later to try again.
Banana and apricot bagels recipe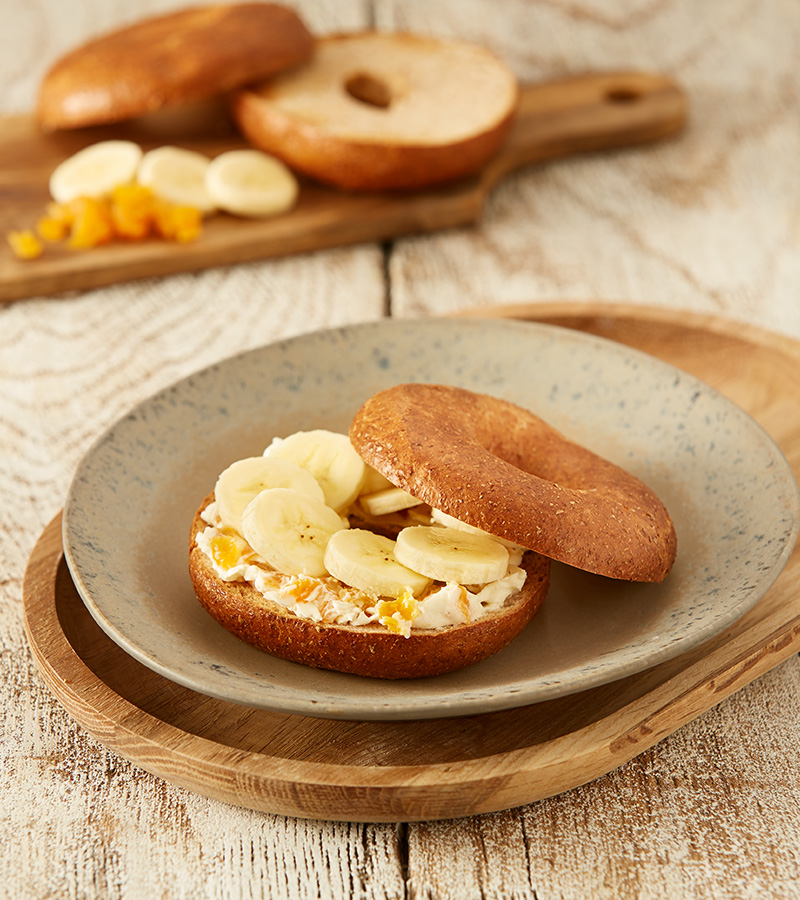 4 wholemeal bagels, sliced in half
80g low-fat soft cheese
40g ready-to-eat dried apricots, chopped
2 bananas, sliced
Preheat the grill. Lightly toast the cut sides of each bagel.
Mix the low-fat soft cheese and apricots together and spread over the bagel bases. Top with sliced banana and sandwich the bagel tops in place.