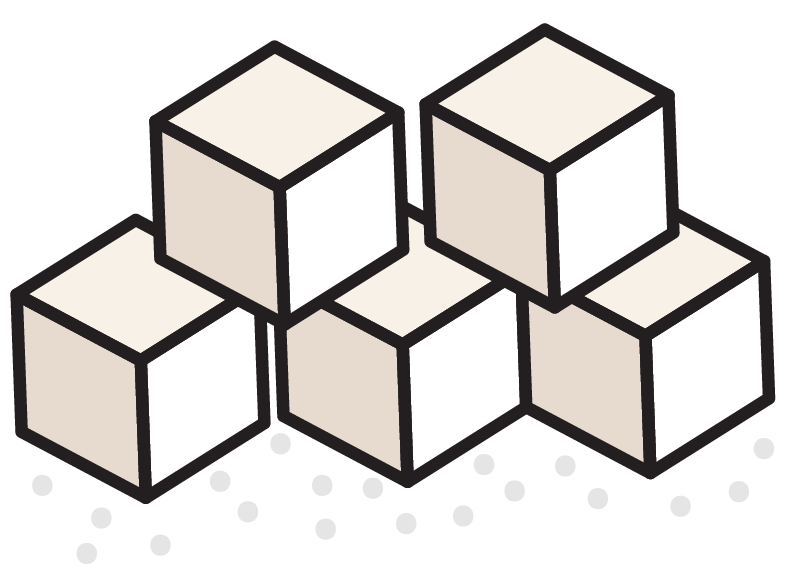 Sugar
Kids are having over 2 times more sugar than they should!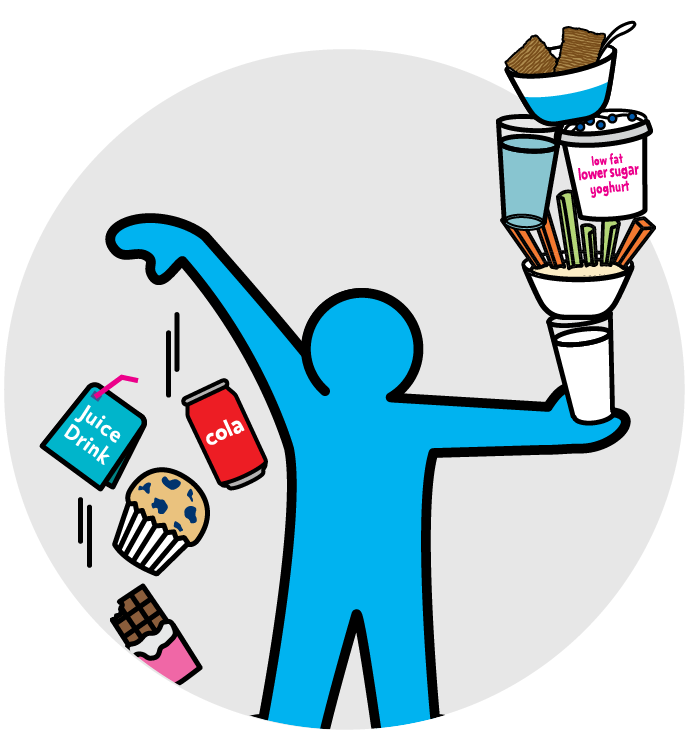 Be sugar smart
Kids are getting half their sugar intake from unhealthy snacks and sugary drinks. It's time for some food smart choices!
Kids are getting a lot of their sugar from...

Fizzy drinks
Juice drinks

Buns
Cakes
Pastries
Biscuits

Breakfast cereals
Yoghurts

Sweets
Chocolate
Ice cream
* Data from the National Diet and Nutrition Survey, 2018
How sugar affects our kids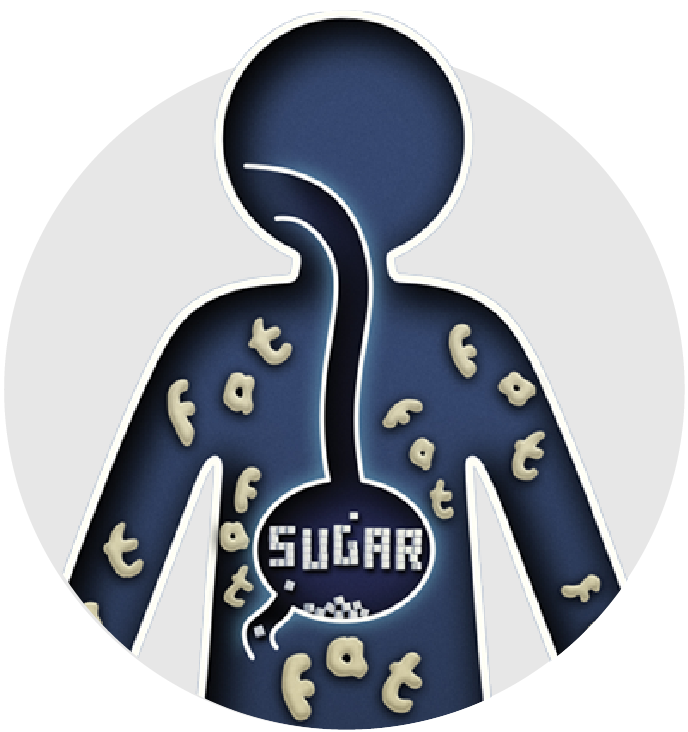 Too much sugar is bad for children's health as it can lead to the build-up of harmful fat on the inside that we can't see. This fat can cause weight gain and serious diseases like type 2 diabetes, which people are getting younger than ever before, and heart disease and some cancers. It can also lead to painful tooth decay and every 10 minutes, a child in England has a tooth removed in hospital.
The maximum daily amounts of added sugar are:
4 to 6 years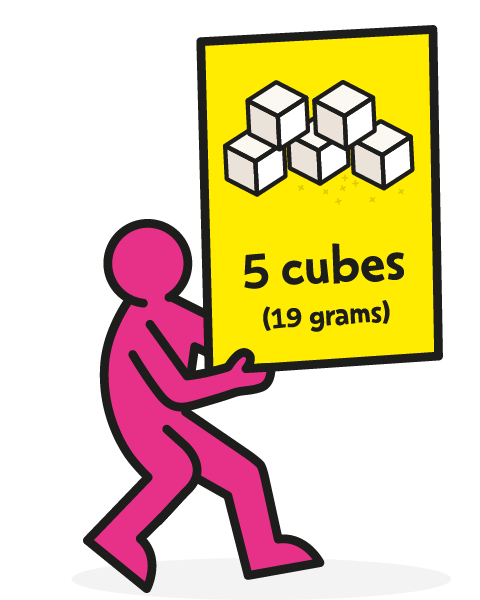 7 to 10 years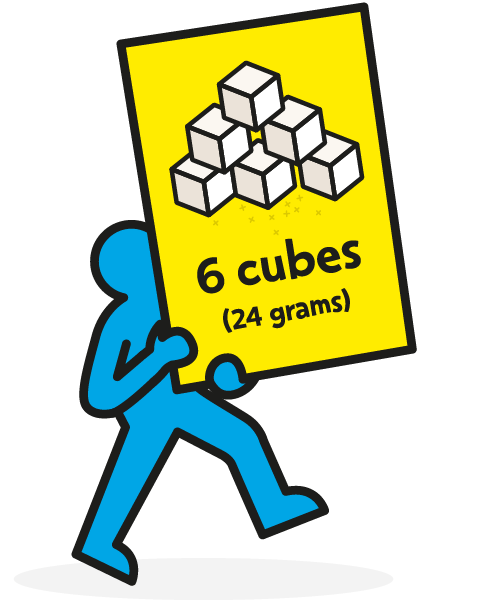 11+ years
What you need to know about...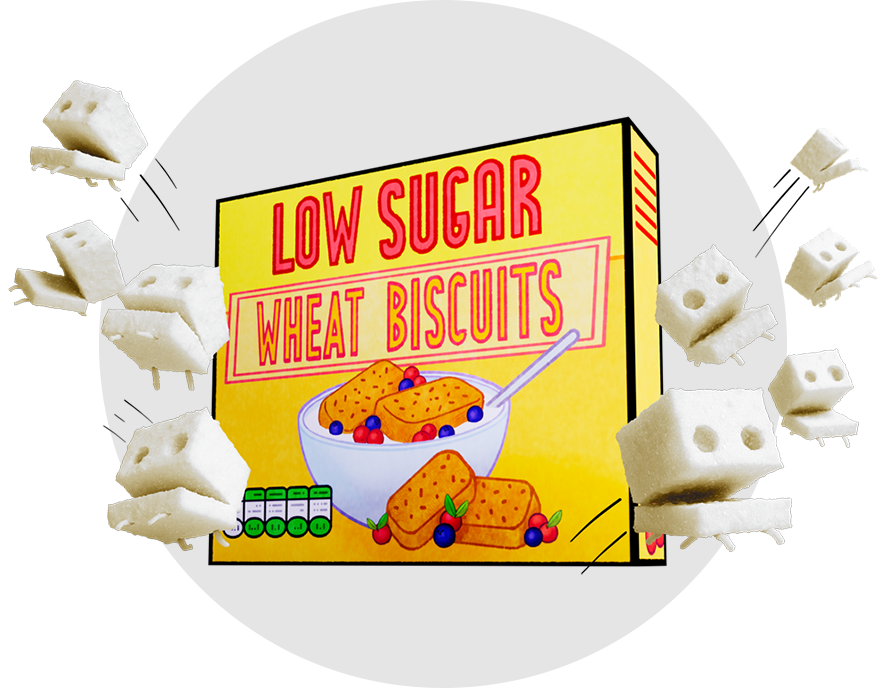 Tips
There can be a lot of sugar in everyday food and drinks. Try our food smart tips to help you cut back!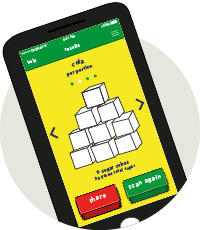 Sugar smart shopper
Use the Food Scanner app to see how much sugar is in your favourite food or drink — look for products that are low in sugar!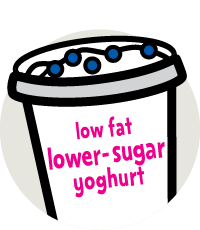 Liven up your yoghurt
Choose low fat, lower-sugar yoghurt instead of sugary yoghurt, ice cream and sugary desserts. Make it more interesting by adding some chopped fruit or berries.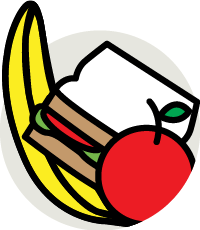 DIY snacks
Ask your kids to help prepare healthier snacks from a selection of fruit, low sugar cereal and unsalted nuts – they're more likely to eat it if they've made it.
5 A DAY and fruit juice
Fruit juice counts as one of your 5 A Day, no matter how much you have. So limit the amount you and your kids drink to no more than 150ml a day.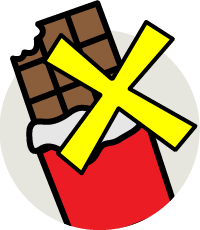 Leave it on the shelf
It's the simplest trick in the book – but if you don't have biscuits and sweets in the house, you won't be able to eat them!
Go bananas!
Try adding a sliced banana to wholewheat biscuits or low fat, lower-sugar yoghurt. You can also use it as a healthy topping for toast – a great way to get one of your 5 A Day.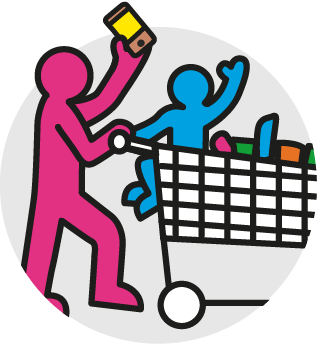 Shop smart
At the supermarket, look out for sugar-free and lower-sugar versions of your family favourites.
If you don't have the app...
Some food labels have traffic light coloured labels to show the sugar content. Choose more greens and ambers, and fewer reds.

Red means this food is HIGH in sugar. Think about how often you choose it and how much of it you eat.

Amber means this food has a MEDIUM amount of sugar. This makes it an OK choice, although going for green is even better.

Green means it's LOW in sugar, which makes it a healthier choice.