How to play...
1
You'll need to play this game in a swimming pool, in pairs. Remember, children playing in water should be supervised by an adult at all times. You'll need a hoop (or to make one from a pool noodle), and some floating balls or toys.
2
Divide the balls among Woody's helpers in the pool. Adults stand at the pool edge holding the hoop flat on the water's surface.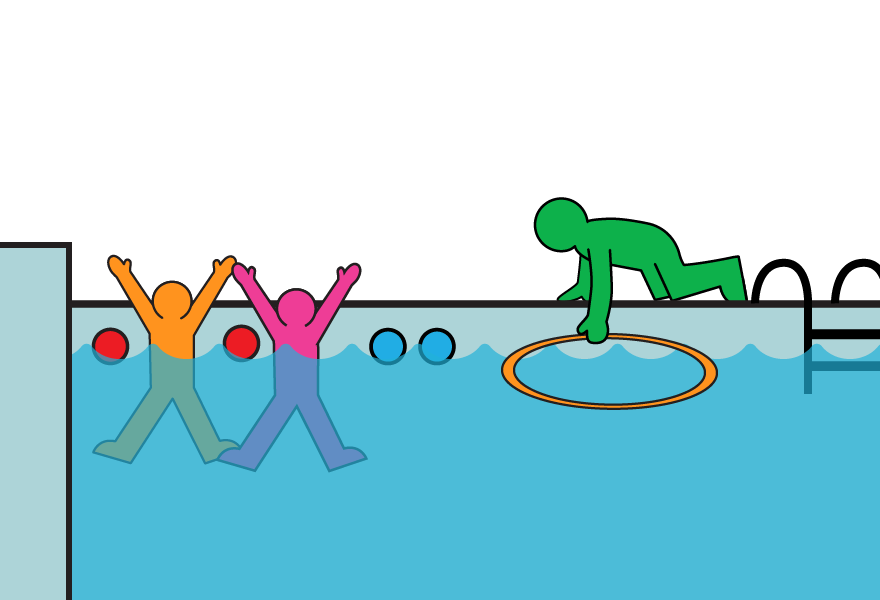 3
From an appropriate distance, Woody's helpers try to throw the balls into the hoop before Bonnie arrives.
4
If you miss, quickly grab the toy and swim back – can you get it in this time? Or make it a race: how quickly can you get all the toys away in the hoop? Can you beat your partner?
Whoops something went wrong
We're having troubles updating this score right now, check back later to try again.