Duke Caboom's Greatest Ever Stunt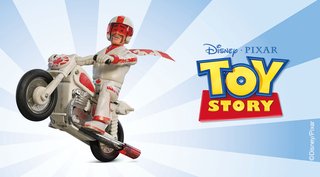 Can you jump with style, like Duke Caboom? Show off your jumping skills at the pool.
Players: 2 or more
Where to play? Swimming pool
How to play
You'll need to play this game in a swimming pool with a minimum depth of 1m. Remember, children playing in water should be supervised by an adult at all times.

---

You are a stunt performer! Stand on the side of the pool with your toes over or close to the edge.

---

As loud as you can, shout "Duke Caboom!" and jump into the water.

---

Next time round, can you do a star jump? How about a pencil or tuck jump? Remember to always jump out away from the edge and land feet first.