How to play...
1
Choose one person to be Mr Fox and stand with their back to everyone else standing in a line.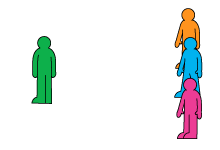 2
Everyone asks "What's the time Mr Fox?" and Mr Fox shouts out a number.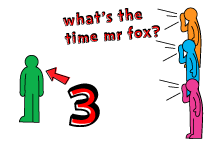 3
Everyone takes that many steps forward. Mr Fox keeps going until he finally answers "Wilde Time".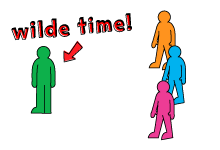 4
Everyone runs away, as Mr Fox chases after you. If you're caught, you become Mr Fox.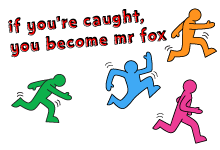 Whoops something went wrong
We're having troubles updating this score right now, check back later to try again.