How to play...
1
Everyone sits in a big circle, and marks out their seat with a t-shirt or cushion.
2
One person is the caller and starts by jogging around the circle tapping on the shoulders of the others saying "Sloth", "Sloth", until on 1 person they decide to call "Judy".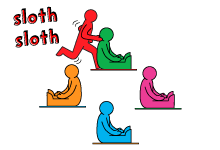 3
Judy gets up and chases after the caller who runs around the circle to take Judy's seat without getting caught.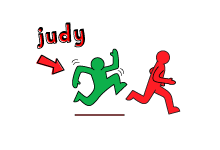 4
If Judy does not catch the caller, they become the caller.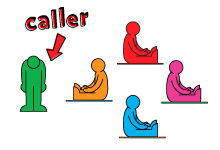 Whoops something went wrong
We're having troubles updating this score right now, check back later to try again.