How to play...
1
You'll need to play this game in a swimming pool in pairs. Remember, children playing in water should be supervised by an adult at all times. You will need a pool noodle.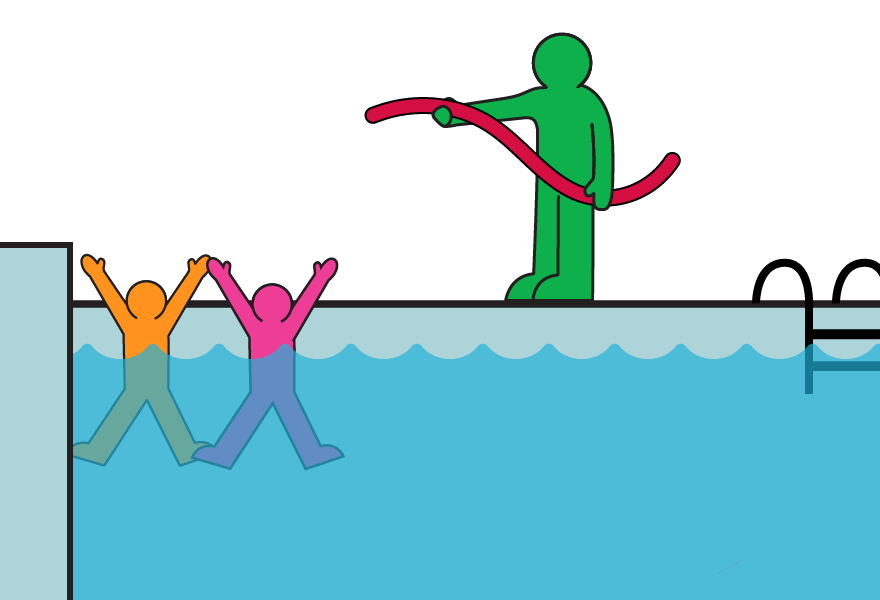 2
In your pairs, each grab one end of the noodle – make sure you are facing in opposite directions.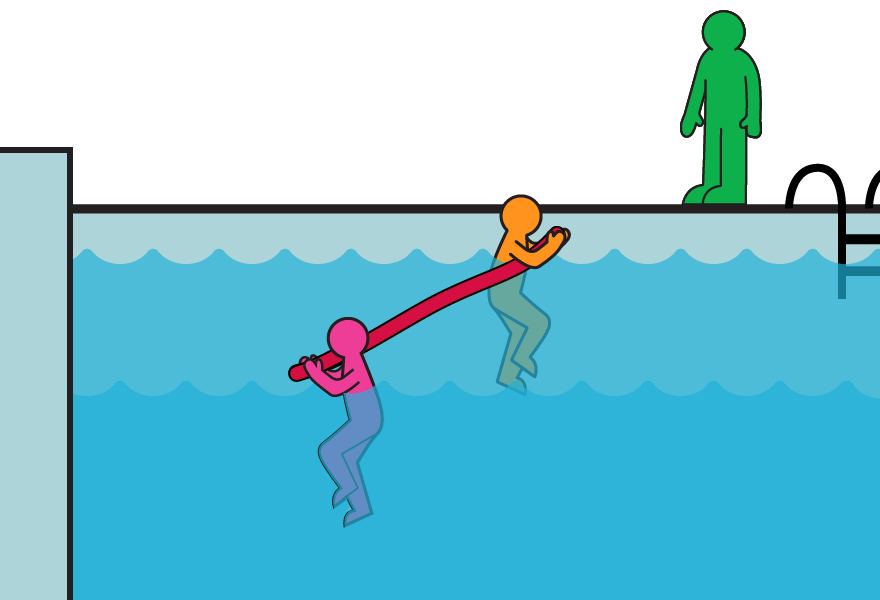 3
When someone calls "Bunny!" keep hold of the noodle, turn onto your back and kick with your legs. When they call "Ducky!", turn onto your front and kick with your legs. You should start to move around in a circle.
4
Keep playing, calling "Ducky!" and "Bunny!" yourself.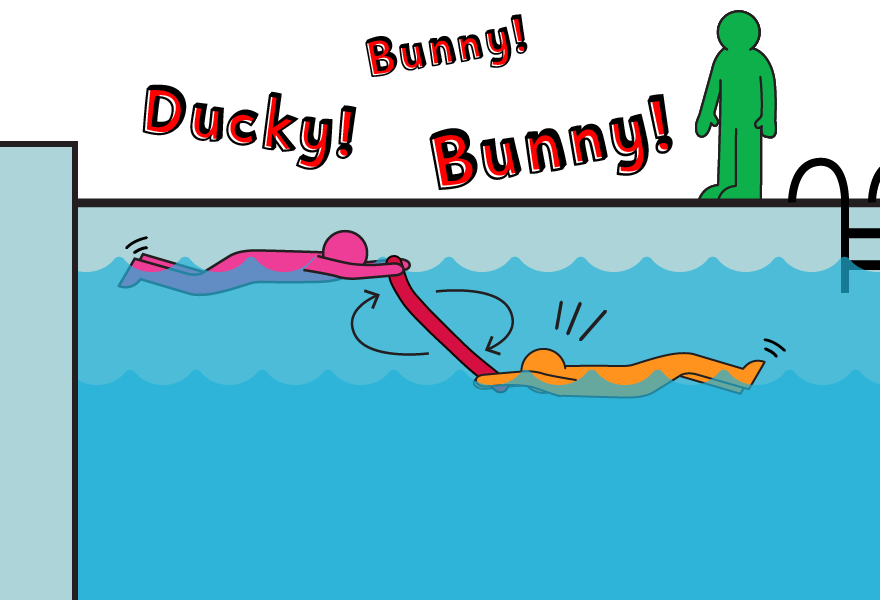 Whoops something went wrong
We're having troubles updating this score right now, check back later to try again.