Baby
Whatever you want to know about parenthood, from breastfeeding to when your baby will have their first vaccinations, you should find it here.
We're here to give you the essential guide and lots of free tools for having a healthy, happy baby.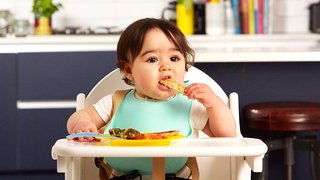 When your baby is around 6 months old, they will be ready for their first solid foods. Have a look at our complete guide to weaning your baby.