Your mental health
The first few weeks and months after having a baby can be very emotional. You may feel a huge mix of emotions from joy, love and pride to worry, sadness and frustration.
How are you?
Many women find it hard to talk about any negative feelings after having a baby because they feel under pressure to be happy.
Knowing more about some of the things that new mums can struggle with may help you feel more prepared - have a look at Tommy's advice on planning ahead for after the birth.
You're not alone
Remember that you're not alone if you are feeling low. Up to 1 in 5 women develop mental health problems such as depression or anxiety during pregnancy, or in the first year after childbirth.
If you are worried about the way you are feeling, please talk to your midwife or doctor. They will point you in the right direction for all the support that you need, without judgment.
You can find more advice in Mental health and pregnancy.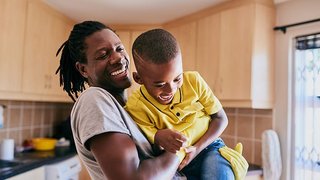 Looking after your mind is just as important as looking after your body, but it can be easily overlooked. Every Mind Matters has lots of expert advice and practical tips to help you stay on top of your mental wellbeing.
Further help and support
For more advice and tips on coping with emotional changes, stress and anxiety after childbirth, have a look at: