Mike and Sulley's Scare Challenge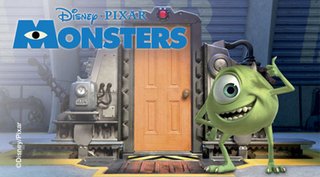 Can you creep around the room as you scare like Mike and Sulley?
Players: 2 or more
Where to play? Indoors or outdoors
How to play
If you're indoors, make sure you're playing on a surface that is not slippery, like carpet. Spread out lots of T-shirts, towels or cushions on the floor.

---

Shout "Roaaaaaar!" then jump from T-shirt to T-shirt. Be careful not to touch the floor!

---

If you touch the floor, you have to do 20 star jumps.

---

Keep playing for 10 minutes. Mix things up by moving the T-shirts further apart, jumping off your other foot, or crouching and leaping.