Buzz Lightyear's Ball Challenge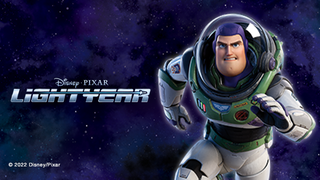 Stay alert and keep your eyes on the ball, Space Ranger!
Players: 3 or more
Where to play? Indoors or outdoors
How to play
Grab a big, soft ball, a stopwatch, a pen and some masking tape. Write or draw different activities on bits of the masking tape – like star jumps, dancing, skipping or running on the spot – and stick them on the ball.

---

Stand in a circle, and then start throwing the ball to each other.

---

When you catch the ball, read the first instruction you see.

---

Now pass the ball along to someone else and start doing the instruction you read!

---

Keep doing your activity until the next time you catch the ball – then start your new instruction! Can you keep it up for 10 minutes?