Mirabel Guards the Magic Candle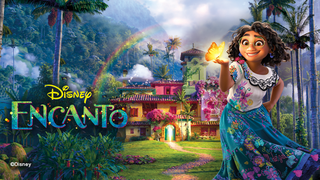 Can you help Mirabel keep Casita's flame alive?
Players: 3 or more
Where to play? Indoors or outdoors
How to play
Pick 1 person to play as Mirabel. Grab an object like a ball, pillow or wooden spoon – this is Casita's candle.

---

Form a circle with the candle in the middle. Everyone tries to grab the candle, while Mirabel tries to tag them out!

---

If you get tagged, take over from Mirabel. If you snatch the candle, you score a point.

---

Whoever has most points after 10 minutes wins!