Whoops something went wrong
We're having troubles updating this score right now, check back later to try again.
Scrambled eggs on mega-mushrooms with grilled peppers recipe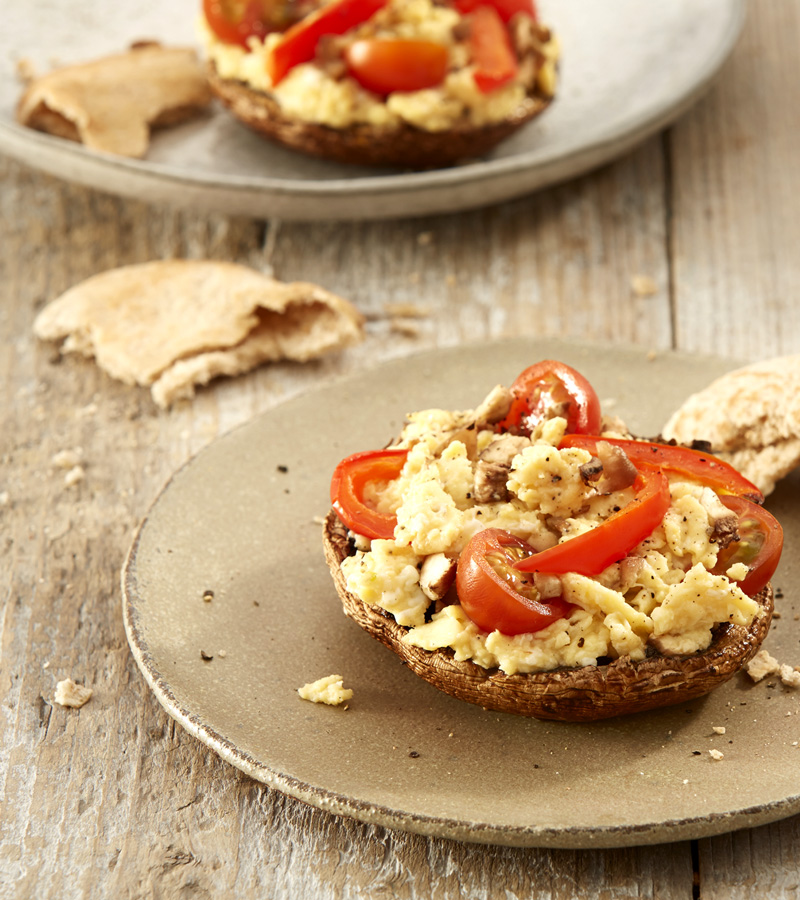 2 red peppers, deseeded and sliced
4 very large mushrooms, stalks removed
6 eggs
4 tbsp skimmed milk
2 tsp lower-fat spread
12 cherry tomatoes, halved
4 wholemeal pittas
Freshly ground black pepper
Nutritional information

Nutritional information, per serving:

1,551kJ / 369kcal
21.3g protein
9.8g fat, of which 2.5g saturates
44.3g carbohydrate, of which 6.9g sugars
9.3g dietary fibre
440mg sodium, equivalent to 1.1g salt
Preheat the grill. Arrange the sliced peppers and mushroom caps on the grill rack and grill them for 4 to 5 minutes, turning once. Beat the eggs and milk together. Chop the mushroom stalks.
Melt the lower-fat spread in a non-stick saucepan and add the eggs and mushroom stalks, stirring with a wooden spoon to set and scramble the eggs. Add the grilled peppers and cherry tomatoes, and cook for a few more seconds.
Meanwhile, warm the pitta bread in a toaster or under the grill. Warm 4 serving plates and place a mushroom on each one. Share the scrambled egg mixture between them and season with black pepper. Serve with the warm pittas.