Whoops something went wrong
We're having troubles updating this score right now, check back later to try again.
Pasta ratatouille bake recipe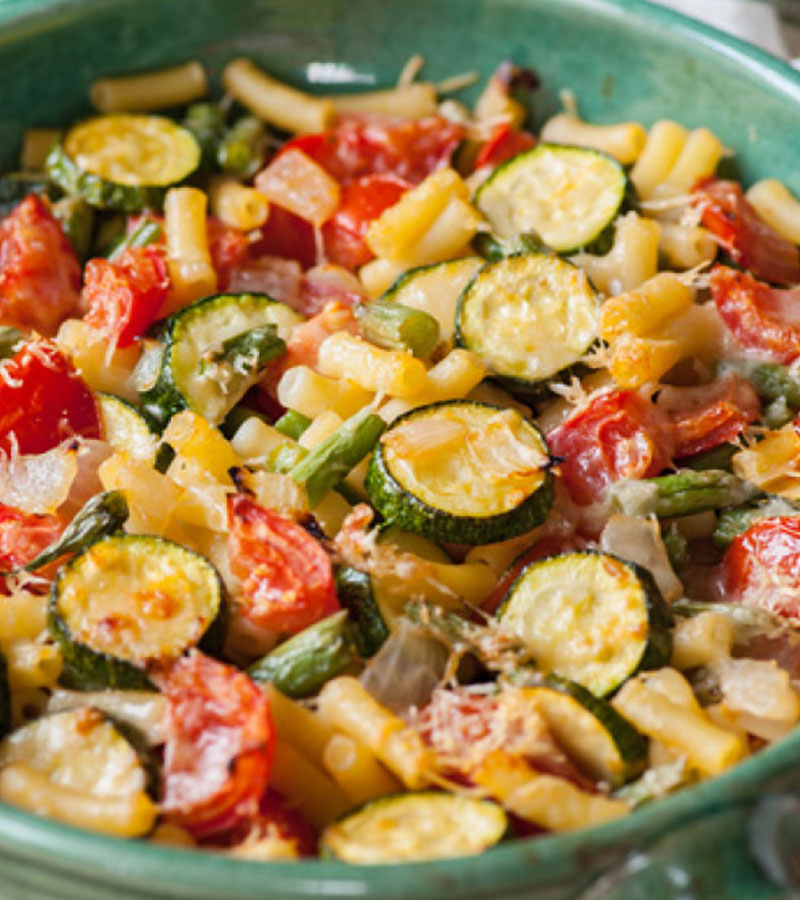 200g macaroni
1 tbsp olive oil
2 medium onions, chopped
1 garlic clove, crushed
1 tsp dried oregano (or fresh)
1 tsp dried basil (or fresh)
4 tomatoes, chopped
4 courgettes, sliced
200g green beans (fresh, frozen or canned)
125ml reduced-salt vegetable or chicken stock
25g vegetarian hard cheese, grated
1 pinch ground black pepper
Nutritional information

Nutritional analysis, per adult portion (¼ recipe)

1,226 kJ / 293kcal
12g protein
50g carbohydrate of which 10g sugars
6.5g fat of which 2g saturates
5g fibre
63mg sodium, equivalent to 0.15g salt
Preheat the oven to 180C/fan oven 160C/gas mark 4.
Cook the macaroni according to pack instructions, then drain. Meanwhile, heat the oil in a large saucepan, then cook the onion and garlic slowly until tender and golden.
Stir in the herbs, tomatoes, courgettes, beans and stock. Simmer for 5 minutes.
Combine the pasta and vegetables, and season with black pepper. Transfer to a baking dish and sprinkle the cheese on top. Bake for 30 to 35 minutes.