Whoops something went wrong
We're having troubles updating this score right now, check back later to try again.
Chilli beef and bean burgers recipe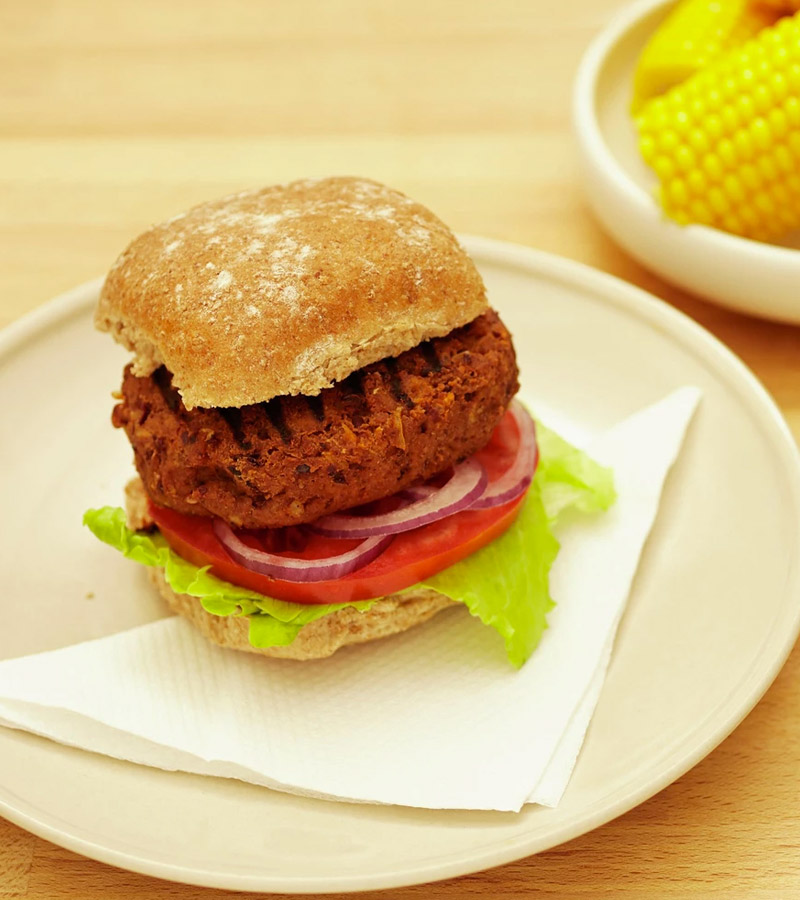 1 small onion, quartered
Small can (about 210g) red kidney beans, drained and rinsed
250g lean beef mince
Wholemeal breadcrumbs (from 1 slice of bread)
2 tsp mild chilli powder, or to taste
1 egg, beaten
1 tbsp tomato purée


To serve:
1 extra large tomato, sliced
1 red onion, sliced
Lettuce leaves
4 wholemeal rolls
Shape the mixture into 4 patties and chill until you're ready to barbecue.
Barbecue for 5-7 minutes each side.