Whoops something went wrong
We're having troubles updating this score right now, check back later to try again.
Cheats' pizza calzone recipe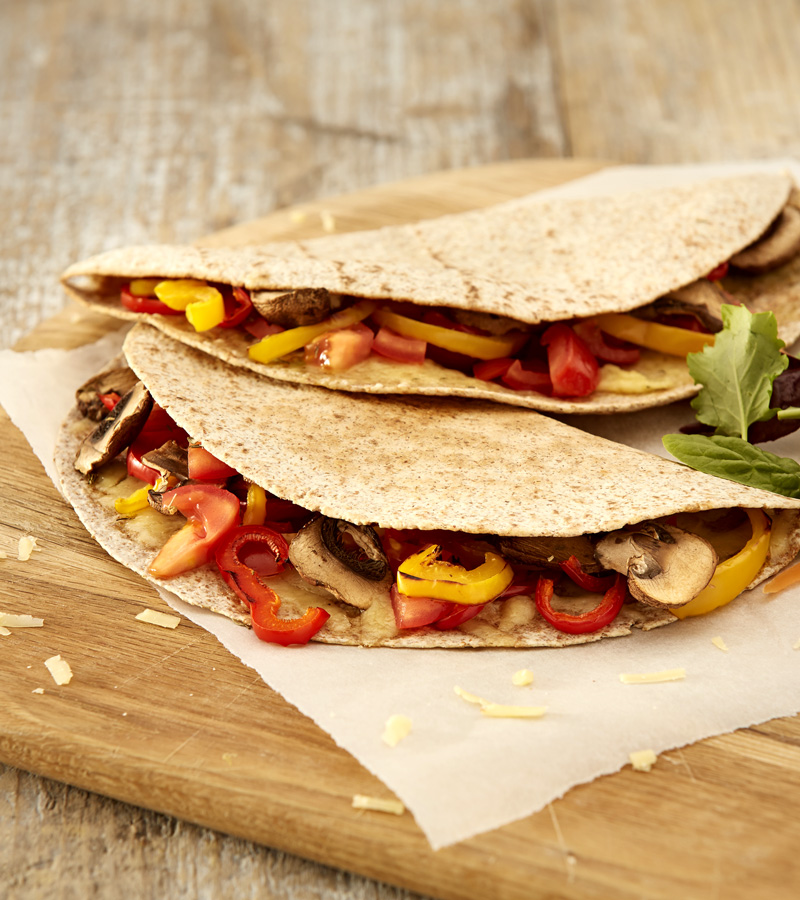 4 soft flour tortillas (wholewheat, if possible)
4 tomatoes, chopped
80g hard cheese, grated (reduced-fat, if possible)
Swappable or optional
1 red pepper, deseeded and thinly sliced
1 yellow pepper, deseeded and thinly sliced
150g closed-cup mushrooms, sliced
4 handfuls mixed salad leaves
1 carrot, grated
2 celery sticks, chopped
3 tsp dried Italian mixed herbs (optional)
1 pinch ground black pepper (optional)
Swap tip
This is a great recipe for swapping ingredients. You can replace the toppings with any fresh, frozen or tinned veg. Try adding chopped tinned pineapple for a Hawaiian twist.
Add a quarter of the vegetable mixture to one side of the tortilla, then fold it in half, over the filling. Cook for a few moments, then slide it onto a warm serving plate. Keep warm.