How to play...
1
Mark out a line with 2 old t-shirts, a piece of string or a stick.
2
Then take a long run up, jump when you get to the line and mark how far you got.
3
Take it in turns to see who's got the biggest bounce.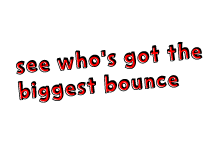 4
Try jumping without doing a run up, or try doing a one-legged jump.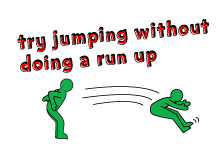 Whoops something went wrong
We're having troubles updating this score right now, check back later to try again.