How to play...
1
Both players make a racquet from a rolled-up newspaper or magazine, and grab a ball.
2
Use your racquet to bat the ball back and forth to each other – it's harder than it looks!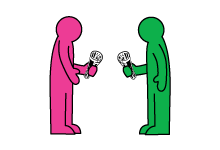 3
Count how many times you can bat the ball back to each other. Try to beat your record!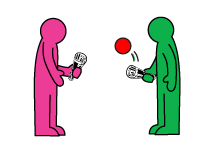 Whoops something went wrong
We're having troubles updating this score right now, check back later to try again.