How to play...
1
Grab a Frisbee and stand in a big circle.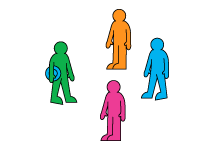 2
The person with the Frisbee says someone's name and throws it to them. As they throw it, they shout out a move like "Scary feet!".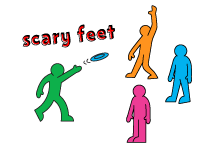 3
If you catch it, you do the move 5 times. If you drop it, you do it 20 times.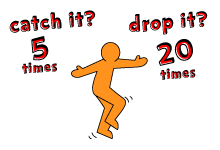 Whoops something went wrong
We're having troubles updating this score right now, check back later to try again.