How to play...
1
Spread out lots of t-shirts on the floor.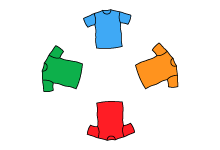 2
Shout "Roaaaaaar!" then jump from t-shirt to t-shirt. Be careful not to touch the floor.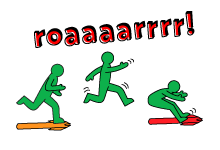 3
If you touch the floor, you have to do 20 star jumps.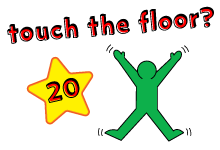 Whoops something went wrong
We're having troubles updating this score right now, check back later to try again.