How to play...
1
Split into 2 teams. Grab empty plastic bottles and scrunch up old newspaper to make balls.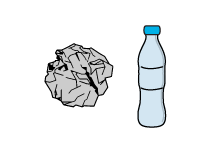 2
Set the bottles up and take it in turns to throw or roll the ball towards the bottles.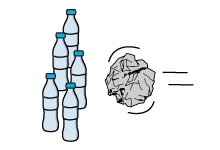 3
Run after the ball and throw it back to the next player.
4
The team that knocks over their bottles first wins!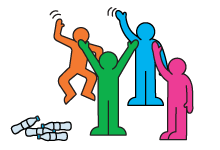 Whoops something went wrong
We're having troubles updating this score right now, check back later to try again.