How to play...
1
Find a balloon and mark out a small volleyball court with some cushions as the net.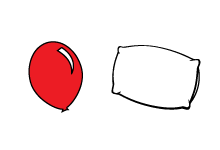 2
Pick 2 teams – "Kristoff" and "Anna" – and sit on the floor.
3
On the words "It's snowing!", shuffle on the floor and hit the balloon over the net to the other side.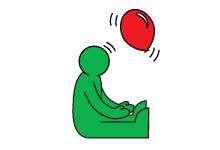 4
If the balloon touches the floor on your side, the other team gets a point.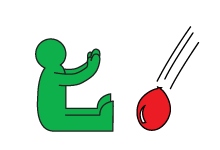 Whoops something went wrong
We're having troubles updating this score right now, check back later to try again.