How to play...
1
Each person invents a dance move. Once you are all standing in a circle, do your move.
2
The next person copies you and adds their own move.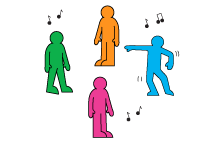 3
The next person does both moves and adds their own.
4
Perform the whole routine together in time with each other.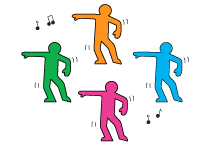 Whoops something went wrong
We're having troubles updating this score right now, check back later to try again.