How to play...
1
Mark out a circular course. 2
Split into 2 teams and line up at the start.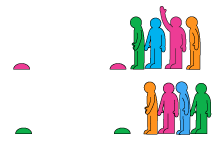 3
The first 2 people shout "Fredzilla!" and run around the course.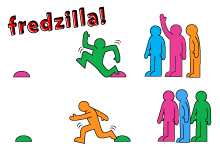 4
Once they get back they high-five the next person in their team, who then starts off around the course. The first team to finish are heroes!
Whoops something went wrong
We're having troubles updating this score right now, check back later to try again.