1
Grab a large soft ball and a stopwatch. Draw different activities on pieces of masking tape, such as a star for star jumps or musical notes for dancing, and stick them on to the ball.
2
Stand in a circle and throw the ball to each other.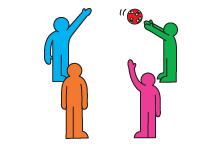 3
When you catch the ball read the first instruction you see, pass the ball and start doing the activity. Keep doing this activity until the ball is thrown back to you.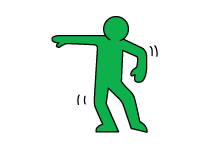 4
Next time you catch the ball follow the next instruction you see. Can you keep going for 10 minutes? Time yourself and see.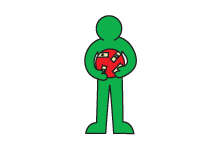 Whoops something went wrong
We're having troubles updating this score right now, check back later to try again.