How to play...
1
Thunderball
Put the ball under your arm and run 5 laps round the course. If you drop the ball, you have to run on the spot for 10 seconds. Who can complete the laps the fastest?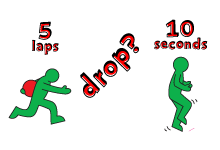 2
The Warrior Jump
Put the ball between your knees and jump around the course 5 times. If you drop it, you have to do 10 star jumps on the spot before continuing. The winner is the first to complete 5 laps.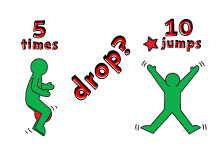 3
Bullseye
Set up a bucket in the middle of the course and test your aim by throwing the ball in. Then run and bring the ball back and throw again. The winner is the first person to hit the target 5 times.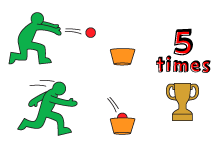 4
The Highland Fling
Throw the ball as far as you can. Run to where it lands and throw it again. After 3 throws see whose ball has gone the furthest.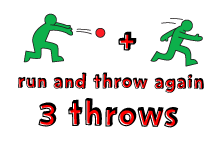 Whoops something went wrong
We're having troubles updating this score right now, check back later to try again.