How to play...
1
You'll need to play this game in a swimming pool. Remember, children playing in water should be supervised by an adult at all times. Stand in the water, holding on to the edge.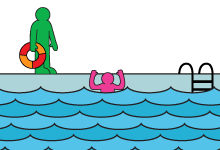 2
Swim as fast as you can with your legs and feet together, like a mermaid.
3
Practice swimming like a mermaid on your front and back.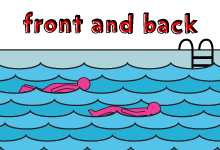 4
How far can you get across the pool?
Whoops something went wrong
We're having troubles updating this score right now, check back later to try again.