Whoops something went wrong
We're having troubles updating this score right now, check back later to try again.
Creamy banana porridge with mish-mash raspberries recipe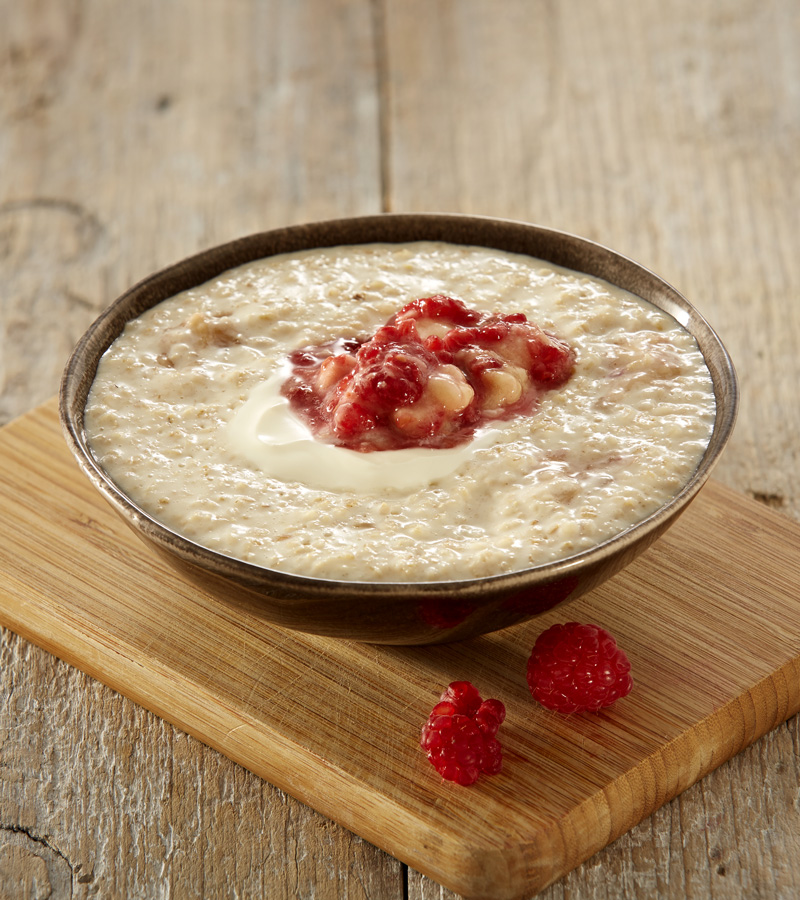 200g porridge oats
300ml skimmed milk
750ml water
2 large ripe bananas
200g raspberries (thawed if frozen)
4 tbsp 0% fat Greek yoghurt
Put the porridge oats into a saucepan with the milk and water. Heat, stirring constantly, until the porridge thickens. Reduce the heat and simmer for 3-4 minutes, stirring often.
Meanwhile, mash the bananas in a bowl using a fork. Stir half into the porridge. Add the raspberries (or thawed frozen summer berries) to the rest of the banana and squash them a little with the fork.
Share the porridge between 6 warm bowls and top each portion with the yoghurt and the raspberry mixture.